The head of the State Space Agency of Ukraine, Lyubomir Sabadosh, opened his conversation with American journalists. In an interview with the publication
Space news
The main "space" official of Ukraine said that the Ukrainian rocket and space industry is suffering enormous losses due to the termination of cooperation with the Russian Federation. From the statement of Sabadosh:
All projects that were related to the military sphere were frozen. That is why we are looking for a replacement for them in other places. When it comes to losses in the space industry of Ukraine, it is millions of dollars. At the same time, there remain several cooperation projects with Russia in the field of the peaceful exploration of space. For example, talking about the management systems of the "Union", which is produced in Ukraine.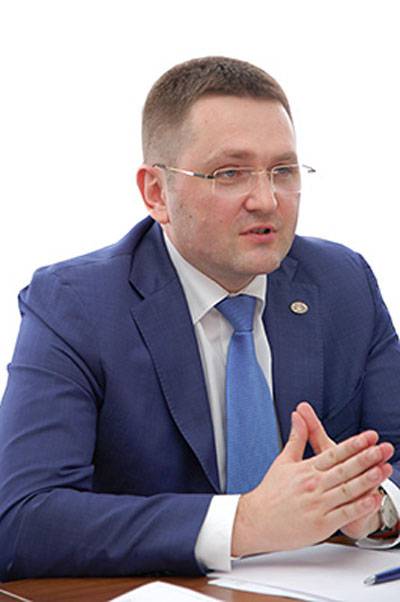 According to the head of the GKAU, the Ukrainian sphere of space exploration has suffered significant damage due to the loss of the center of space communications, which is located near Evpatoria (today the Republic of Crimea, the Russian Federation).
Lyubomir Sabadosh told American journalists about the nearest plans of the State Space Agency of Ukraine. According to the official of the Space Agency of Ukraine, the first Ukrainian satellite Lebed (Lybid) should soon be put into orbit. It should be noted that the SCAU's plans for launching this satellite were already listed in 2011, but the dates had to be shifted every time. Sabadosh claims that the satellite will be put into Earth orbit using the Zenit launch vehicle from the Baikonur cosmodrome.