The Israeli company Elbit System yesterday demonstrated the latest development in the field of helmet-mounted equipment, the resource reports
IsraelInfo
.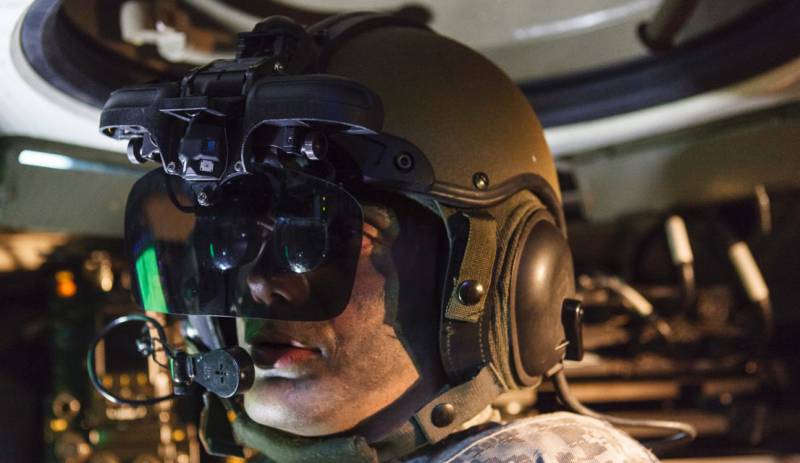 "Advanced IronVision system allows commanders and drivers of armored vehicles, including all types
tanks
and BMP, get the full picture of what is happening behind the armored walls. IronVision gives the crew of a combat vehicle a 360-degree panoramic view in real time without having to lean out of the hatch and endanger your life, "the article says.
It is reported that "the operation of the device is based on the system and sensors used in
aviation
helmets, in the creation of which "Elbit" is the world leader, and on the new technology developed by Israelis STA (See Through Armor) ".
"A circular color and without a minimum delay, a high-resolution image enters the display, located in front of the military's eyes, which allows him, sitting in a tank, to see the surroundings day and night and quickly make decisions," writes the resource.
It is noted that "the system is able to track various specified targets - from a person standing a few meters away to vehicles at a distance of 300 m."
According to the publication, the resulting picture "can be transferred to the screen of a tactical computer, and the crew commander is able to make tactical and operational decisions."
In addition, "with a helmet you can look
weapon
armored vehicles ", stated in the publication.