The relocation of the aircraft carrier "Harry Truman" to the Mediterranean Sea is intended to demonstrate to Moscow the flexibility of the US Navy, reports
RIA News
message "Wall Street Journal".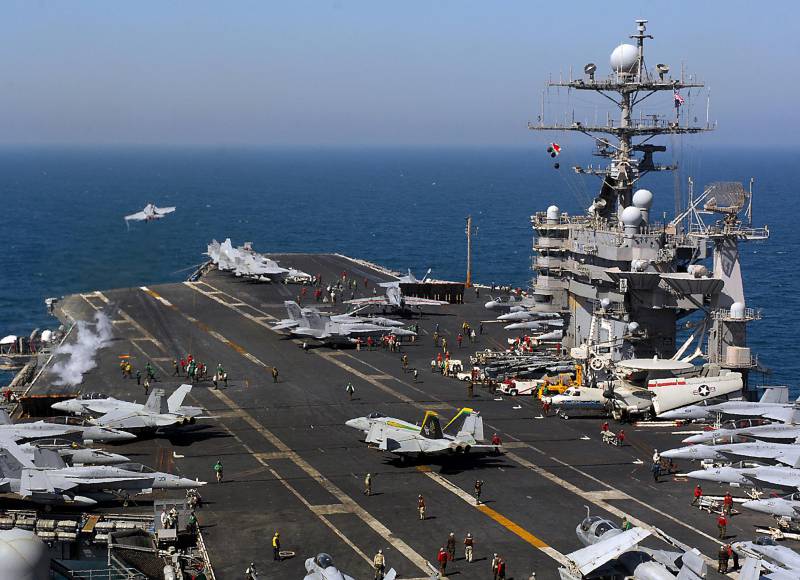 The transfer of the ship from the Persian Gulf is "a signal to Moscow and a demonstration of the flexibility and coverage of the naval forces," a military source told the newspaper.
According to him, "the aircraft carrier is located in the zone of responsibility of the European command, and strikes the central zone of responsibility (at targets in Iraq and Syria)".
"This provides some necessary presence in the Mediterranean to ... hold back the Russians ... The unpredictability of what we did with Truman seems to make them think twice," said the source.
Admiral Bret Batchelder said earlier that "the movement of a ship from the Persian Gulf through the Suez Canal is intended to demonstrate to the NATO allies the US commitment to maintaining the balance of naval forces in the Mediterranean."
"This is a demonstration of opportunities. That's for sure ... No doubt there are guys who are watching this, and this is just a visual representation of what we can do, "added Batchelder.
"Harry Truman" is located in the Mediterranean for strikes at IG facilities. In June, the aircraft carrier Dwight Eisenhower was to join him. Then "Truman" after 8-mi months of combat watch will go to the United States.