On the "robodrome" in Krasnoarmeysk (Moscow region) 7-8 of June, under the guidance of specialists from the Ministry of Defense, the first comparative tests of robotic complexes developed by defense enterprises on their own initiative were carried out.
press office
Russian military department.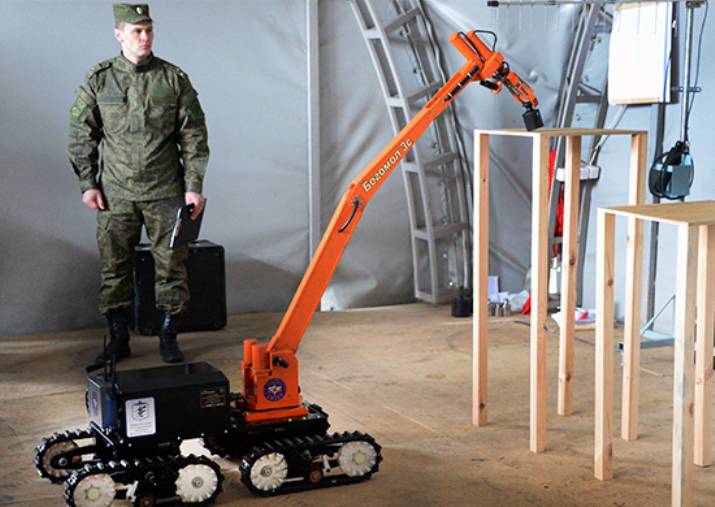 It is noted that "for the purpose of their quality, the specialized 800 meter track with 8 obstacles (railway crossing, labyrinth, ford, etc.) was equipped with various road surfaces (asphalt, paving stones, sand, grass, soil) and various lifting and descent angles from 15 ° to 45 °. "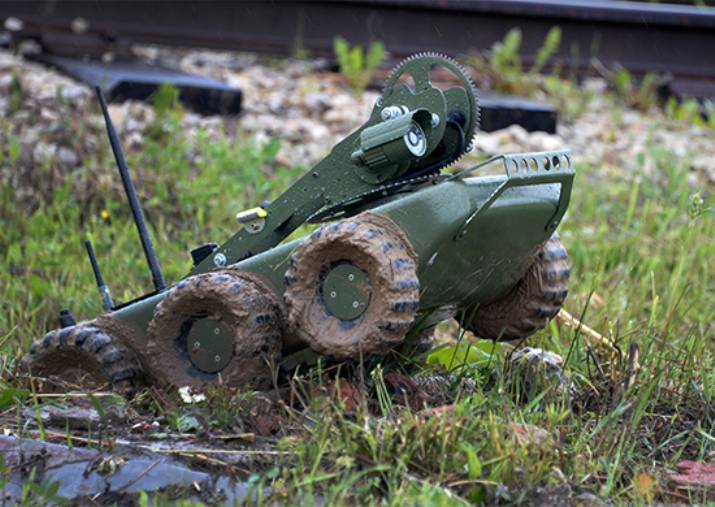 According to the press service, "to conduct a comprehensive assessment of the samples, more than 80 specialists were involved in the practical stage, representing the Main Directorate for Research and Development and Technological Support for Advanced Technologies (Innovative Research) of the Russian Defense Ministry, the Main Command of the Ground Forces, and Airborne Forces , Engineering troops, as well as specialized educational and research institutions of the Ministry of Defense of the Russian Federation ".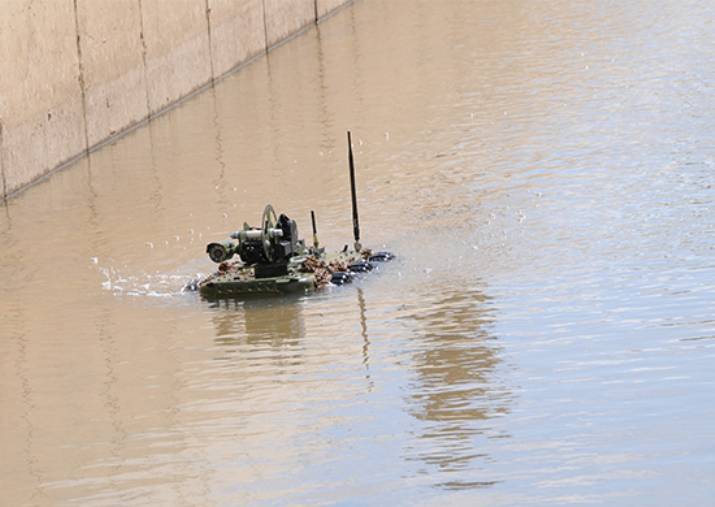 "In the practical part of the test took part about 10 robotic platforms that can perform a different list of tasks, depending on the wearable payload in the interests of reconnaissance routes, building penetration, monitoring, detection and demining explosive objects," the release said.
In this category, robots weighing from 15-ti to 100 kg "came out."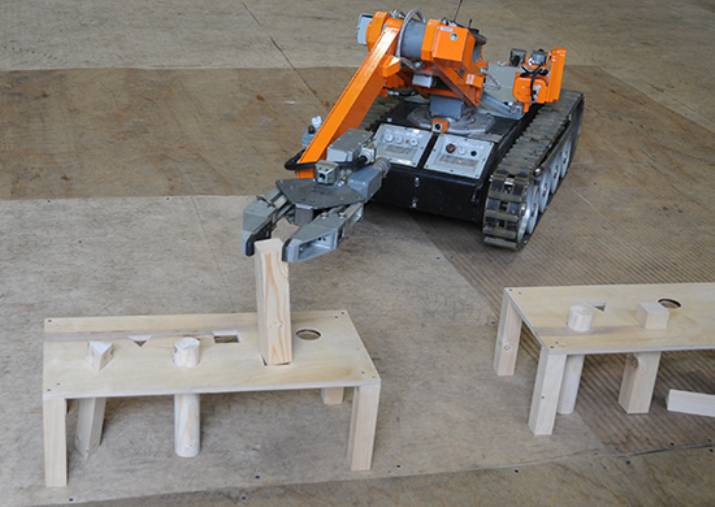 According to the chief of the Main Research and Testing Center for Robotics at the Ministry of Defense, Sergei Popov, "the purpose of the comparative tests being conducted was to check the actual technical characteristics of the samples of robotic complexes presented and to develop practical recommendations for their use."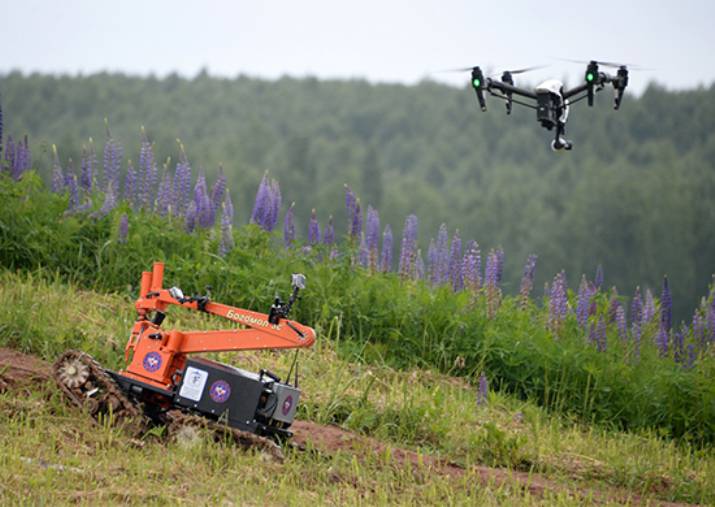 "Robotic systems that have successfully completed the comparative test program will be considered for their possible use in the interests of the Armed Forces of the Russian Federation," he stressed.