The upper house of the French parliament on the eve considered the issue of anti-Russian sanctions. As a result, the French senators decided that it was not necessary to talk about the lifting of the sanctions previously imposed on Russia in full. The French Senate approved the initiative to phase out anti-Russian restrictions by a majority of votes. 302 senator voted for this decision, 16 said the document "no."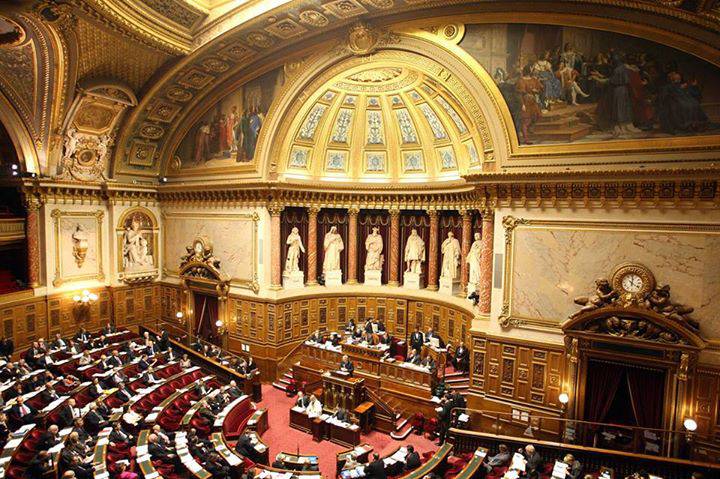 Representatives of the French Senate declare that certain progress has been made in the matter of resolving the situation in Ukraine, and therefore each individual result of the implementation of the Minsk Agreements should be considered and, based on this, repeal certain sanctions measures.
RIA News
at the same time reports that the decision taken in the Senate is advisory in nature. Under current French law, representatives of the upper house of parliament with such resolutions can only recommend to the government of the country to take this or that decision. However, it is impossible to deny the fact that the parliament in France has significant political power, if only because the government is composed of representatives of parliamentary parties and blocs.
Recall that earlier the resolution on not automatically renewing sanctions against Russia was adopted by the French lower house of parliament, the National Assembly.
Against this background, attention is drawn to Alexey Kudrin's interview with the Western edition.
Harvard Business Review
. In an interview, Kudrin said that Western countries could begin easing the sanctions regime against Russia at the end of this year - the beginning of next year.
Kudrin:
My prediction: the decline will begin at the end of this - the beginning of next year. Maybe these will be demonstrative, small steps, but, most importantly, I think they will be taken.