In the US Department of State complain that the United States has ceased to have enough money to counter the "Russian propaganda", which Washington sees as its mouthpiece
Russia Today
. According to this channel, a statement about the "lack of funds" was made by US Assistant Secretary of State Victoria Nuland, speaking at a hearing in the Foreign Affairs Committee of the US Senate.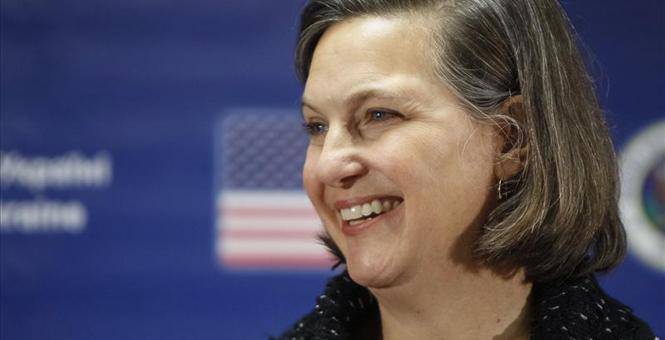 It seems that the officials of the US administration appear in the Senate solely in order to once again knock out financial resources for the activities of the represented department - and the more money the better. The ideal option for receiving money from the budget from senators in recent times have been statements about "Russian aggression" and "Russian propaganda."
Victoria Nuland said that the budget allocations for "fighting Russian propaganda" are at the level of 100 million dollars. According to Nuland, "this is not enough." The US Assistant Secretary of State announced that Russia is spending about 400 million dollars to work with journalists and promote its interests through the use of media resources.
From the statement of Nuland:
Our level of media funding is even lower than during the cold war period.
Commenting on the statements of Nuland, RT reports that her words about 100 million dollars to support the American and pro-American media are a clear lie. The budget of the Governing Council alone for broadcasting, which controls Radio Liberty and Voice of America, exceeds 750 million dollars.