A spokesman for the Israeli police, Miki Rosenfeld, provides details of the terrorist act committed in Tel Aviv. The report said that two unknown persons carried out an attack on visitors to the covered market "Sarona". With reference to Mickey Rosenfeld Information Agency
Maan
reports that indiscriminate shooting at people was discovered, as a result of which four people were killed, more than 10 were injured.
As a result of the coordinated actions of the police, two terrorists, who were dressed in Orthodox Jews, managed to be detained. As a result, it turned out that they have nothing to do with the Orthodox. They are Palestinian cousins ​​who came to Tel Aviv from the city of Hebron (West Bank).
9 channel
Israel's TV reports that before the attack, two men entered one of the restaurants ("Max Brenner"), ordering dessert. Then, getting a gunshot
weapon
, they opened fire on restaurant visitors and other people who were at that moment on the territory of the covered market. The panic began.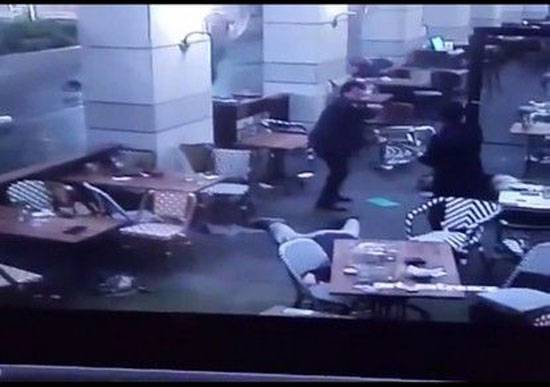 Earlier it was reported that an abandoned package with a probable explosive device was found in the center of Tel Aviv. Later this information was not confirmed.
It is reported that several wounded are in serious condition. Tel Aviv clinics are fighting for their lives.
Hamas, which did not take responsibility for the attack, spreads a message stating that the rally in Tel Aviv is "a truly heroic operation at the beginning of the holy month of Ramadan."