Today, official Berlin presented a statement that states the readiness of Germany to support the project to build the Nord Stream-2 gas pipeline. About the principles on which Germany is ready to support the project, said Vice-Chancellor of Germany Sigmar Gabriel. According to the German politician, the project must comply with the norms of the European energy market, not become an obstacle to gas supplies to Eastern Europe and not threaten transit through the territory of Ukraine. He writes about it
Bloomberg
.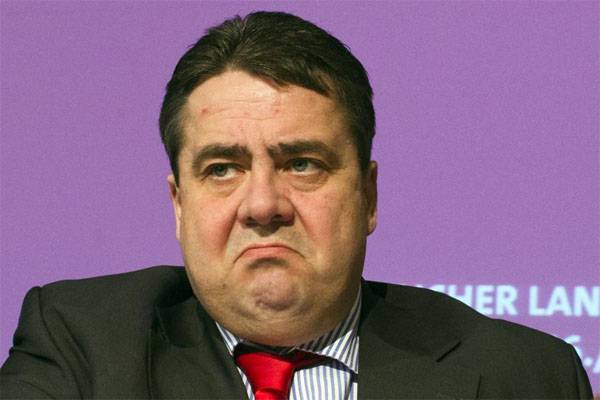 At the same time, Sigmar Gabriel noted that the construction of a new branch of the gas pipeline, which will connect Russia and Germany, is not subject to the so-called third energy package. According to the Deputy Prime Minister of Germany, "Nord Stream-2" must first be assessed from an economic point of view, and the European Commission should think about the implementation of this large-scale energy project.
Such companies as Gazprom, German E.ON and Wintershall, also French ENGIE, Austrian OMV and British-Dutch giant Shell have already been involved in the implementation of the North Stream-2 project. The second branch of the gas pipeline in the north of Europe will approximately double the volume of Russian gas supplies to Germany.
The countries of the eastern part of the EU are actively opposing the construction of Nord Stream-2, and they are clearly nervous that Nord Stream 2 will deprive them of the possibility of receiving and transit Russian gas directly from the Russian Federation. Ukraine has tightened even more. The statement of Gabriel about the "preservation of transit" led to stormy joy in the country of the victorious Maidan.