The small artillery ship "Volgodonsk", together with attached support vessels, worked out a complex of combat training tasks in the Caspian Sea, reports
press office
YuVO.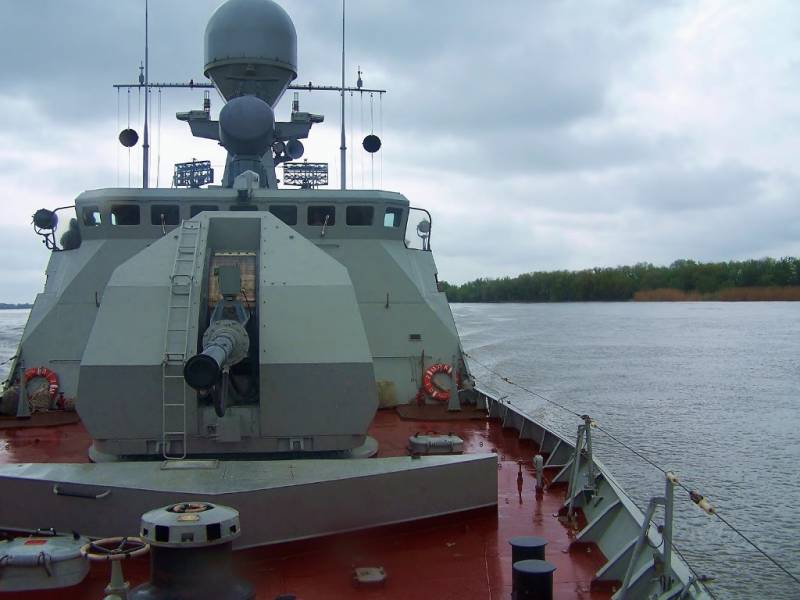 "In the Caspian Sea, the crew of Volgodonsk performed live artillery firing at sea targets, using 100 rounds. We also conducted trainings with naval sailors to combat the survivability of a damaged ship during a conditional navigational incident ",
says release.
It is noted that "in areas of intensive navigation, the helmsmen and navigators improved their skills in joint maneuvering and management of a detachment of ships using methods of movement by various formations (bearing structure, wake, ledge)."
And when replenishing supplies from a support vessel, the crew "worked out an approach to the tanker to receive fuel and lubricants in a board-to-board manner".
According to the press service,
"Before returning to basing points, a detachment of ships will be engaged in joint aviation "air defense exercises, during which a set of measures will be taken to search for and track air targets, as well as to direct aircraft towards a sea target."
"In total, during the combat service, the small artillery ship" Volgodonsk "and the assigned support vessels will pass across the Caspian Sea around 1500 nautical miles, their crews will show their naval training and readiness to perform tasks for the intended purpose," said in a statement.