In the near future, Rubin Central Design Bureau will complete the creation of the uninhabited harbor-water complex "Harpsichord-2Р-ПМ" intended for research and search operations,
TASS
A message from the general director of the enterprise, Igor Vilnit.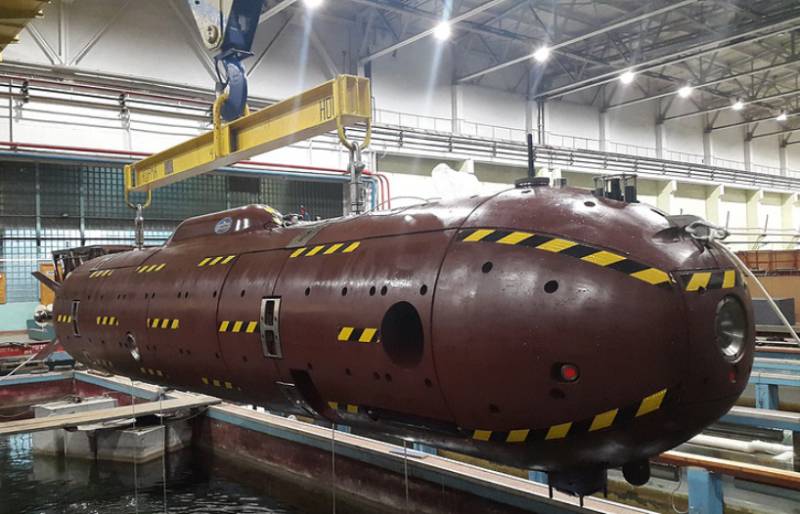 "The complex" Harpsichord-2Р-ПМ "is being created, which has increased autonomy and depth of immersion compared to the" Juno "complex. In addition to the survey and search functions, it also solves the tasks of the research study of the World Ocean in the deep-sea areas, "said the Director General.
He recalled that "mobile autonomous underwater vehicle" Juno "was presented at the exhibition" Army-2015 "." This device "is designed to study the underwater environment, solving search problems and providing rescue operations, working on the Arctic shelf."
Vilnit recalled that "Yunona" is designed for a depth of up to a thousand meters, its autonomy reaches six hours, the length of the device is 2,9 m, diameter is 0,2 m, the weight is 80 kg. "
According to him, "the uninhabited apparatuses will ensure the construction and operation of drilling complexes in the Arctic, and will be included in the complex of under-ice and underwater drilling".
"It is planned that the underwater vehicles being developed as part of the project will carry out search and survey work on the ground and in the ocean column necessary for the construction of the drilling complex, as well as ensure safety during its operation," the general director explained.
He also noted that the Russian Navy had shown interest in the development.