The press service of the Riga Regional Police Department reported that on the night of Wednesday 8 in June in the Latvian capital an attack was made on a taxi car. The attackers were two young people aged 20 and 22 years. It is reported that they, being intoxicated, danced on the roof and hood of the car at the moment when the driver entered the cafe to drink a cup of coffee. Two others filmed what was happening on the camera of mobile phones. As a result, young people damaged the vehicle, and then began to threaten its driver, who called the police.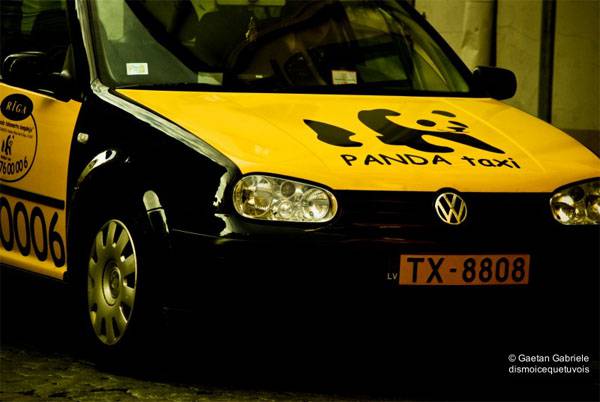 Why this
news
attention is paid on the pages of "Military Review"? The reason is this: the taxi driver claims that the men who threatened him spoke a foreign language and were soldiers of one of the NATO countries. It is reported by the Latvian branch of the information service.
Delphi
.
Recall that now in the Baltic States are regular exercises with the participation of the NATO military contingent.
In the Riga police, so far, they refuse to comment on the information that it was NATO soldiers who were detained in a drunken state.
In social networks, residents of Riga, commenting on the publication in Delfi, write, not without bitter irony, that in Latvia "you should not be afraid of NATO soldiers, because they are not Russian green men". In this case, a damaged taxi car is called the "petty prank" of defenders from "Russian aggression".
We will remind that earlier the NATO soldiers were noted in another city of Latvia - Ventspils, when they were walking without underwear in the center of the city and urinating on flower beds. According to some data, these were sailors from the Netherlands Navy.