Russia and Belarus respond adequately to the strengthening of NATO forces at the borders of the Union State, reports the agency
Learned
statement of Alexander Lukashenko at the session of the Council of the Heads of the Supreme Financial Control Authorities of the CIS Member States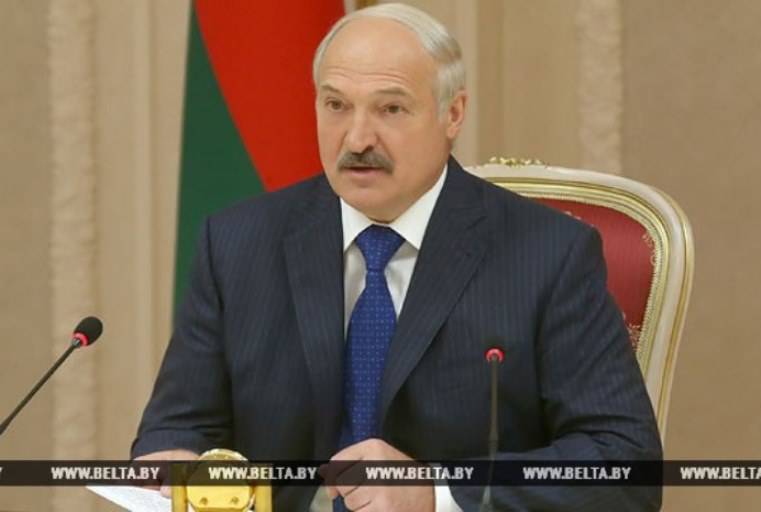 "Russians often say that new contingents of NATO are deployed at the borders of Russia. It should be emphasized that first of all - at our borders, Belarusian borders. We see it and take without hubbub, without noise adequate measures, "said the Belarusian president.
"I see that the Russian leadership today is acting in the same vein in the western direction, I mean, we have a joint grouping of armed forces in the west, which ensures the security of our fatherland - Belarus and Russia. And at the heart of this grouping are parts of the Belarusian army. In the event of a conflict, they are the first to fight, and in a short time units that are concentrated in the west of the Russian Federation are being pulled here, "he continued.
"We don't hide it from our western colleagues, partners, competitors. They are well aware of our agreements with Russia, "Lukashenka noted.
"I say this so that you understand my position regarding the CIS. Belarus has always been the initiator of integration processes in the post-Soviet space. We have advocated and will continue to advocate for a real rapprochement of the republics of the former Soviet Union, "he said.
"If we, by virtue of certain ways, in certain countries, the leaderships of individual political forces follow other principles, we will never find cooperation between the republics, and between us will arise, as it is now in Ukraine and in other parts of the CIS, skirmishes, God forbid , also war ",
said the president.
"Everything is in our hands, do not lie to our peoples. If we want to be together, we will always be, "he concluded.