Information Agency
to Reuters
with reference to sources in the United States reports that the Pentagon protested in connection with the "dangerous interception" of the American military aircraft carried out by Chinese fighters. We are talking about the interception of the reconnaissance aircraft RC-135 by the Chinese J-10 aircraft, which occurred over the waters of the East China Sea.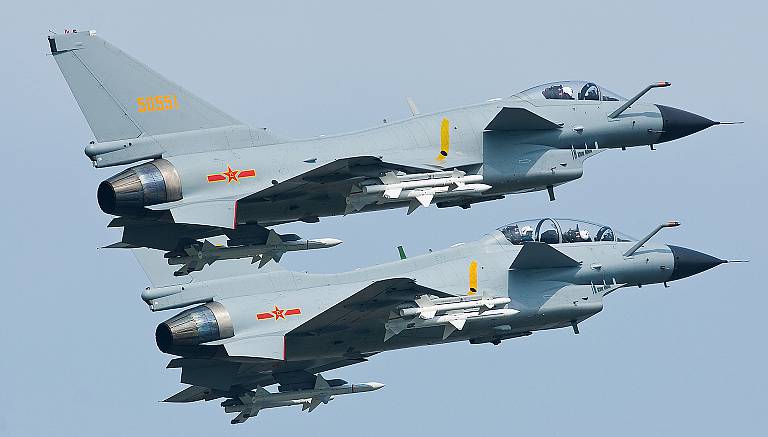 A statement by the US military says that one of the Chinese fighters "got too close to the reconnaissance aircraft that was performing the planned flight." About how close the J-10 approached the RC-135, and why the scout's flight was called planned, and its interception was not, the Pentagon is not informed.
Recently, a situation has arisen in which virtually any interception of an American reconnaissance aircraft made by aircraft of the Russian Aerospace Forces or the Chinese Air Force is called either "unsafe" or "unprofessional" in Washington. At the same time, no comments are made on how, in the opinion of the Pentagon, interception must be in order for the United States to declare the professionalism of the pilots who performed it. It is strange that in this case the Pentagon did not say that the planes could collide with the "seagull" ...
In the main foreign policy department of the People's Republic of China and in the country's defense ministry, statements by US military officials regarding "dangerous interception" are left without comment.