Deputy Assistant Secretary of Defense of the United States (and there are such posts in the Pentagon with his astronomical budget) Michael Carpenter said that Washington intends to intensify military engagement with Georgia. According to the American military official, there is no talk about the deployment of the American contingent in Georgia, but the intensity of the joint military exercises of the United States and Georgia will definitely be increased.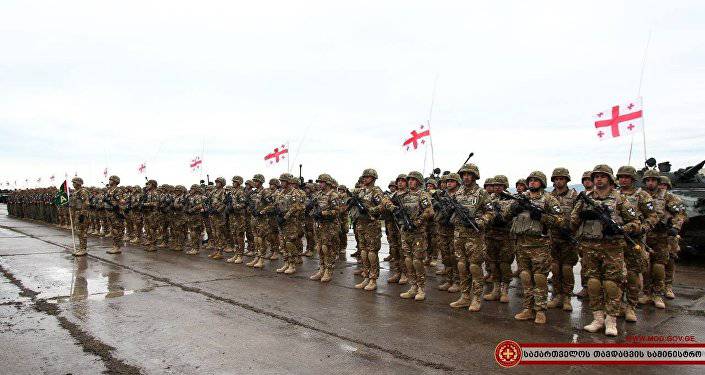 RIA News
, citing Carpenter's statement, reports that not so long ago Georgia took part in joint military maneuvers with US and British servicemen. The total number of troops from the three countries that took part in those exercises was more than a thousand or more. Of these, 500 people are Georgian soldiers and officers. We are talking about maneuvers "Nobel partner" ("Worthy partner"). Apparently, Washington and London are understood to be representatives of the Georgian army as "worthy partners". Training maneuvers were conducted for two weeks in May.
Recall that Georgia is bursting into the North Atlantic Alliance with all its might. To do this, official Tbilisi is trying to fulfill all the financial requirements emanating from NATO, bringing the expenditure of its military budget to 2% of GDP and inviting NATO troops to its territory to conduct exercises of various kinds.