The representative of the Committee on Foreign Affairs of the US Senate, Robert Menendez, representing the Democratic Party, said that the question of returning Crimea to Ukraine is no longer discussed today.
RIA News
cites a statement by Robert Menendez:
We are no longer talking about the Crimea. I believe that this is already in the past.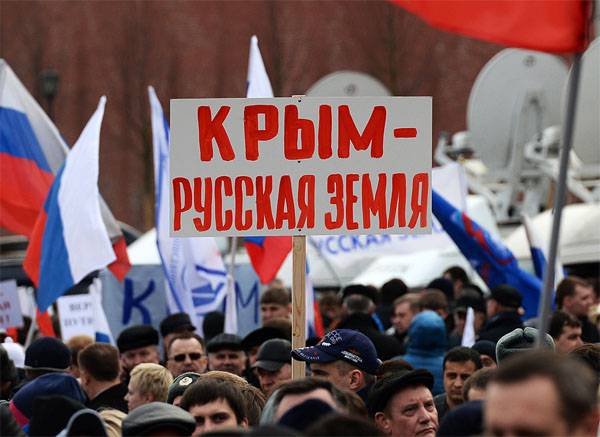 The senator noted that during the hearings, to which representatives of the US foreign affairs and military departments (State Department and Pentagon) were invited, the situation regarding Crimea was not discussed. The main topics related to Russia, which were discussed by US senators and officials invited to parliament: "a probable threat" in the Baltic States, the situation in the Donbas and questions about the INF Treaty.
At the same time, Victoria Nuland, who represents the US Department of State, noted the other day that sanctions against Russia will continue until Russia "does not return the Crimea to Ukraine." According to Nuland, Russia "has already spent billions of rubles on the militarization of the Crimea." At the same time, Ms. Nuland did not dwell on how much the US spends on militarization around the world, ranging from the Romanian Deveselu and ending with the military presence in the South China Sea and on the Japanese Okinawa.