The head of RT-Inform, a structural part of Rostec, Kamil Gazizov told reporters about the gradual programmatic transition of individual arms manufacturers in Russia. We are talking about replacing the Microsoft Windows operating system, which is still actively used on many production sites in Russia, with the Linux operating system. The pilot project of such a transition will be implemented in relation to the holding company "Helicopters of Russia".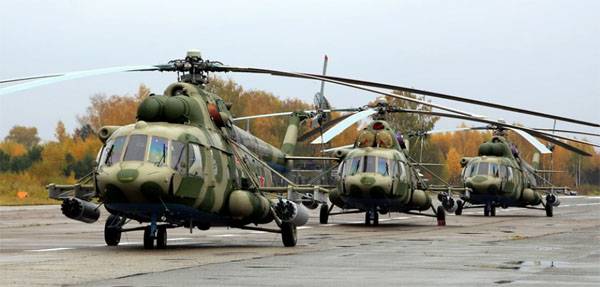 Statement by Camil Gazizov leads
Interfax
:
We are committed to this (the transition to Linux). Let's see how comfortable this will be. Our main problem was that our domestic systems either do not represent the whole range of products, or they are still raw, so we start with a pilot (pilot project).
Earlier, representatives of the company "Helicopters of Russia" said that by 2019, they plan to completely abandon the operation of the Microsoft Windows operating system. This is connected not only with the high vulnerability of the system in front of various kinds of spyware (apart from the modern Microsoft Windows operating system as the embodiment of the spyware software), but also with the attempt to produce software import substitution. The company believes that Linux allows to actively implement domestic software development that can help in the implementation, for example, design activities.
During the conference "Digital Industry of Industrial Russia" held in June from 7 to 10, RT-Inform presents its own developments in the field of computer technologies and systems. Together with other companies, RT-Inform has created and presented a new data storage system with completely Russian software.
Press office
the company quotes Kamil Gazizov:
This is the first Russian device of this level where 100% domestic software is used. While developing the software part of the system, we did not limit ourselves to traditional consumer functionality and used additional solutions in the field of information processing and storage. This made it possible to obtain a number of advantages in comparison with Western counterparts. The equipment has increased fault tolerance, solves the problem of system scalability and fast data recovery.