Recent images from space show that the construction of an aircraft carrier in Dalian (Liaoning Province, China) is progressing at an accelerated pace, reports the publication
AllSource Analsys
.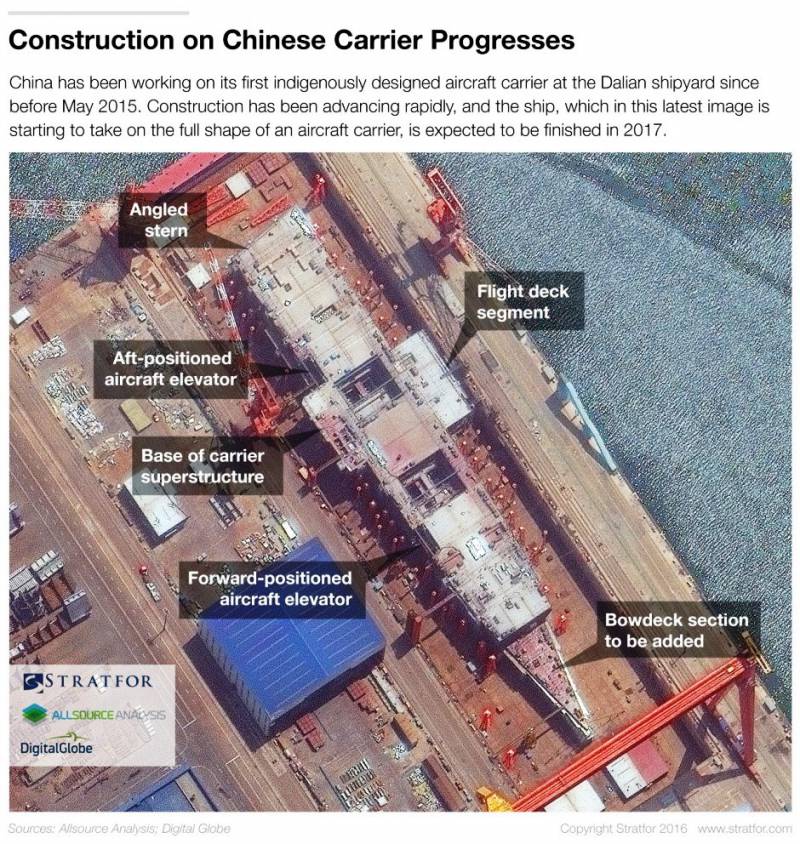 "The aircraft carrier is built on a modular basis. If this speed of construction will be maintained, the hull of the ship will be completed at the beginning of 2017 of the year, "the word source of its source gives.
However, "complete fine-tuning and saturation of equipment can take several years," the source added.
The publication notes that "the construction of an aircraft carrier indicates the presence in China of a global maritime strategy and the desire to improve the country's military image abroad."
According to unofficial data, China intends to build an 3 of such a ship.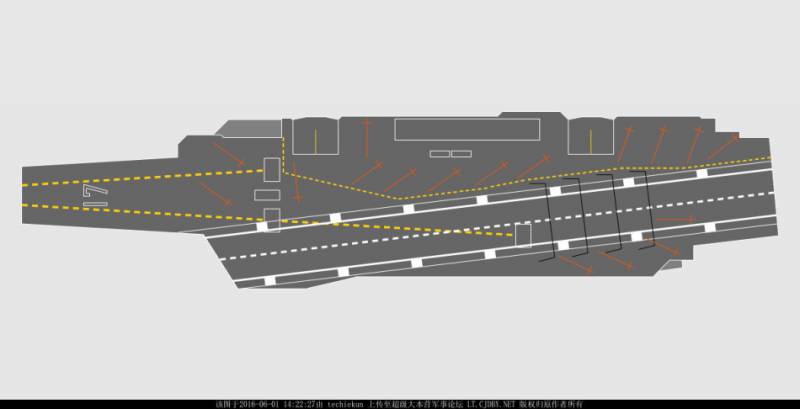 "The ship's displacement will be approximately 50-60 KT. Probably the aircraft carrier will have a springboard for taking off the aircraft and an aerofinisher, like on the Liaoning ship - the completed Ukrainian Varyag," the publication said.