The brain of the Ukrainian radicals Nadezhda Savchenko, recently pardoned by Russian President Vladimir Putin and returned to Ukraine, continues to boil. Stating the day before in Slavyansk that it was time to stop the war in Donbass and start rebuilding the country, today Savchenko finally brought the Maidan radicals out of themselves by declaring the need to conduct a direct dialogue with the authorities of the DPR and the LPR. However, at the same time she tried to reduce the degree of heat expressed by the idea of ​​the need to maintain sanctions against Russia.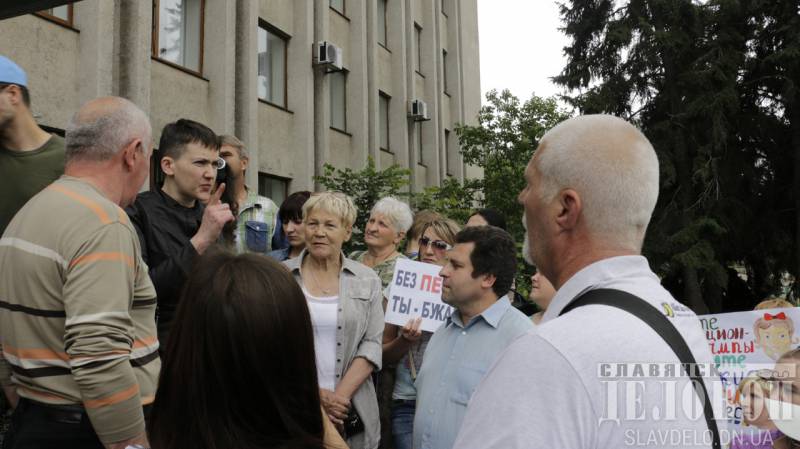 The statement of Nadezhda Savchenko, made for the radio station "Era", leads the site of the TK "
112 Ukraine
"
First step: continue sanctions against Russia. The second step: to enter into direct negotiations without the Minsk process with the LC and the DPR, as they position themselves. Get in touch with them without a third or fourth party.
The correspondent asked Savchenko on the subject of whether such negotiations should lead the President of Ukraine Poroshenko. To this, Savchenko replied negatively, adding that instead of Poroshenko, she could have spoken with Oleksandr Zakharchenko and Igor Plotnitsky as a people's deputy.
Savchenko:
From me the crown will not fall if they are positioned by people's deputies from the LC and the DPR.
Further statement Savchenko and completely plunged the radicals into shock. According to Savchenko, the third step should be made.
Savchenko:
And the third step - you just have to smile at each other.