A parade was held in Daugavpils, Latvia, devoted to the next joint exercises of the armies of the Baltic states, other members of NATO and their out-of-union "allies". About two hundred units of NATO equipment belonging to the 2 Cavalry Regiment of the United States Armed Forces marched along the main street of the city (with a predominantly Russian-speaking population). The passage of military equipment, which began against the backdrop of protests of the local population under the slogan "NATO you are killers. Yankee go home! "(NATO, you are murderers! Yankees, go home!"), Called "Dragoon Ride II". For some time, military equipment was placed in the center of the city for an improvised exhibition.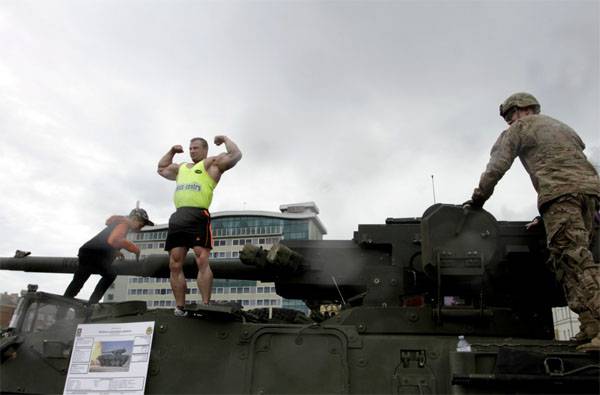 On the streets of Daugavpils, heading for military exercises in Estonia, passed the American BMP Stryker, army armored vehicles, engineering vehicles and other equipment. Photos of the passage of NATO military equipment in Daugavpils and its environs publishes a portal
Delphi
: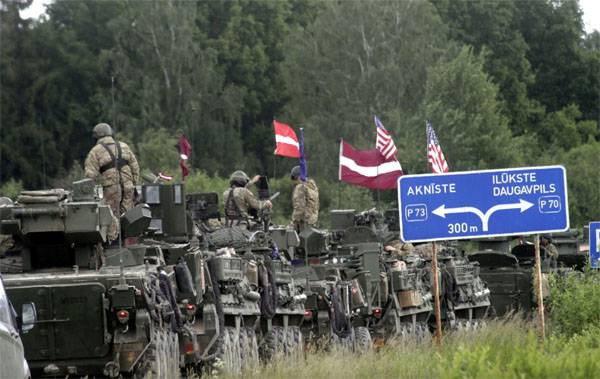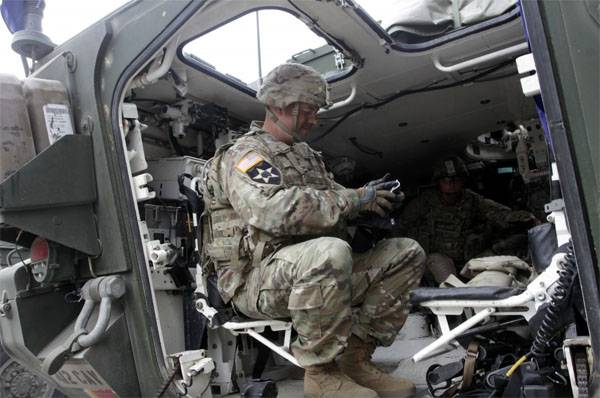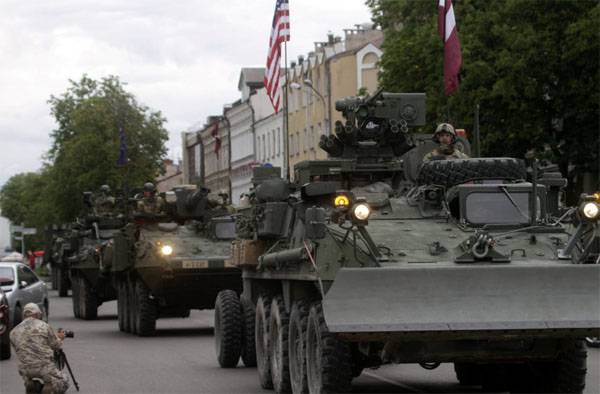 Meanwhile, residents of Daugavpils draw parallels between today and 1941 year. From a Facebook comment by Arthur Dedel:
Daugavpils, 1941-year. That same place! Coincidence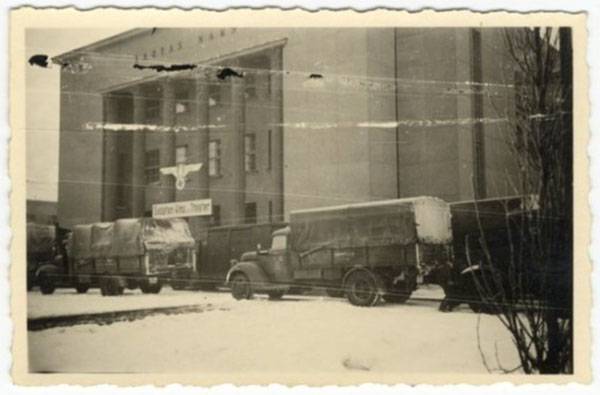 And this is from the statement of the notorious in Latvia
Vladimir Linderman
trying to protect the rights of the Russian-speaking population:
The 2 Cavalry Regiment of the US Army today visited the capital of Latgale, the city of Daugavpils. Two hundred units of military equipment. The American ambassador to Latvia Nancy B. Petit, the Minister of Defense of the Republic of Latvia Bergmanis and others were present. The townsfolk, of course, enthusiastically photographed in an embrace with the occupiers. But there were also worthy people who placed on the side of the road on which the equipment was moving, a call for American warriors to go home. Police are looking for rioters.