A man who calls himself "the head of the Donetsk region of Ukraine", Pavel Zhebrivsky, issued a statement that, apparently, should give ardor and self-confidence to the Ukrainian radicals. Zhebrivsky said on the radio station of Radio Era that "sooner or later the day will come when the original Ukrainian lands will return to Ukraine". As it turned out, under the "primordially Ukrainian lands" Mr. Zhebrivsky, who could not cope with the Donetsk miners, understands the Voronezh, Kursk, Bryansk, Rostov regions of Russia and the Krasnodar Territory.
Of
statements
Zhebrivsky:
Sooner or later we must return the primordially Ukrainian lands — Kurschina, Bryansk, Voronezh, Rostov, and Krasnodar Krai. This is where there is a Ukrainian entity, Ukrainian mentality. And even to say that we are ready to sacrifice a part of Donetsk and Lugansk, it is actually wrong.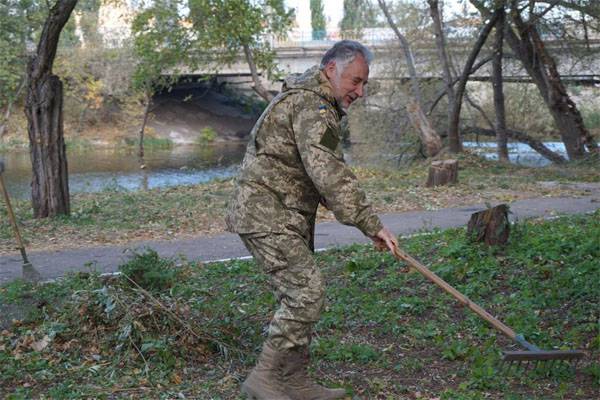 And on your page in
Facebook
the same "head of the Donetsk region" writes that "completed the de-communization of the region."
Zhebrivsky (style saved):
I have just signed a decree on renaming all communist street names to human ones. (To which the hands of local councils have not reached). The process of de-communization in the Donetsk region, where there is control by the Ukrainian authorities, has been completed.
One Facebook user added a bright graphic comment to this post in Zhebrivsky: