In Washington, they are so obsessed with the idea of ​​overthrowing Assad that they can even make an alliance with al-Qaeda, "reports
RIA News
Statement by the former British Ambassador to Damascus, Peter Ford.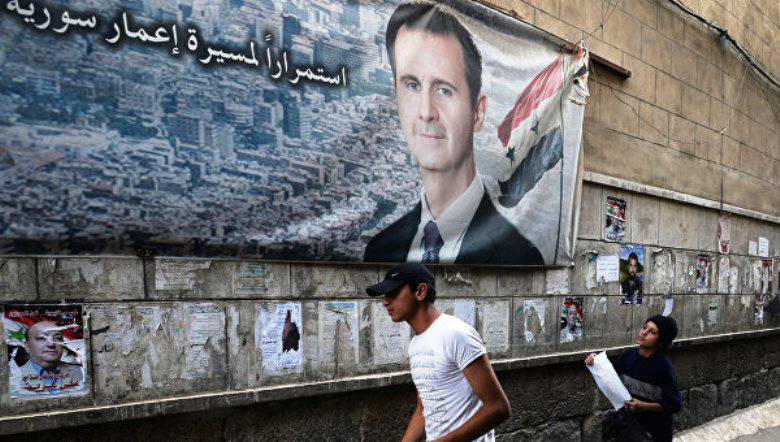 "It seems ridiculous to me that the United States is essentially taking the side of al-Qaida." America seemed to have lost its bearings. She is so obsessed with the desire to overthrow Assad and the secular authorities in Syria that she is ready to de facto form an alliance with the worst enemy, al-Qaeda, "the diplomat said.
So Ford commented on Washington's request to the Russian Federation "not to bomb the territories controlled by the terrorist organization Front Nusra in order not to fall into the positions of moderate opposition."
According to Ford, he "has the feeling that the United States does not understand either the moral or practical danger of such a rapprochement."
In this regard, he noted that "Washington should listen to the reasonable voice of Russia."
"Moscow demands that the forces of the so-called moderate opposition disentangle themselves from the embraces of the Front al-Nusra group, which would allow air strikes against its positions. Although it is officially believed that it is the "Front al-Nusra" that is associated with "Al-Qaeda", other jihadist groups such as "Jaish al-Islam", "Ahrar al-Sham", "Fath al-Islam" and many others, indistinguishable from it in terms of ideology and confessional bias. They are also committed to mass murder and excessive cruelty. They are all the same. "
said the diplomat.
"It is very dangerous for these groups to be assigned the main role in the opposition, along with the democratic secular opposition, which is only a tiny part of the forces involved in the clashes," Ford added.