Kiev does not allow the participation of Russians in the OSCE police mission in the Donbass, reports
RIA News
statement by the head of the Ukrainian Foreign Ministry Pavel Klimkin.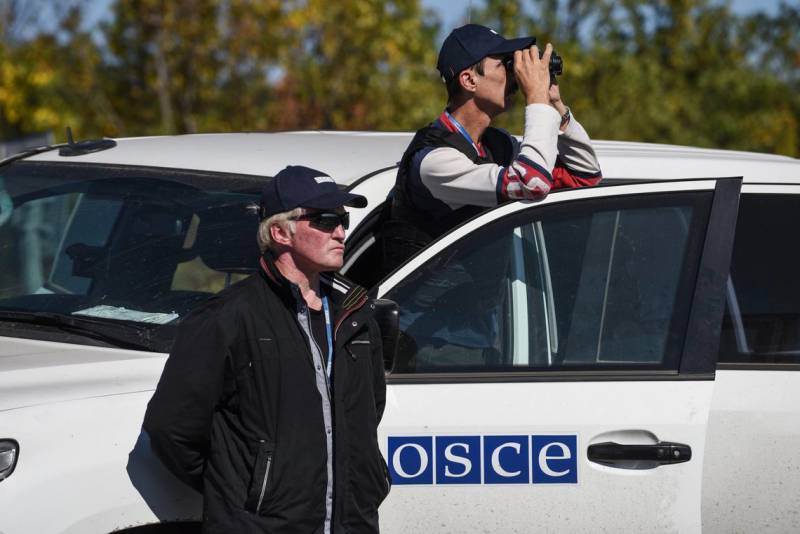 Earlier, the press service of Poroshenko reported that "participants in the telephone conversations of the" Norman format "(Russia, Germany, France, Ukraine) at the highest level expressed support for the deployment of the OSCE police mission in Donbas and the start of consultations on this issue."
In turn, the Russian Foreign Ministry explained that the heads of the "Norman Four" do not discuss the creation of a police mission, we are talking about personal arming
weapons
only part of the OSCE monitors involved in the Donbass. The issue has not yet been resolved, and in its consideration the opinion of the self-proclaimed republics will be taken into account.
"According to the representation of countries (in the mission). Well, of course, unfortunately, in our OSCE decisions are taken by consensus. We need to take into account the positions of all countries. We will strive to ensure that the mission was as efficient as possible. Of course, to imagine that Russian armed representatives were on the territory of Ukraine is a complete abstraction ",
said Klimkin on the ICTV channel.
According to him, "countries that have expressed such readiness should participate in the mission." At the same time, Klimkin did not specify which countries he was talking about.
At the same time, he noted that "Ukraine has a common position on the organization of an armed mission in the Donbass with Germany and France."