Essential NATO forces, provided with modern weapons, should be sent to the Baltic countries and Poland for their "reliable protection from a massive strike from Russia," the British military said in a report: "Has the time come for the West to wake up and smell vodka?" The highlights of the report are edition
Ihs janes
.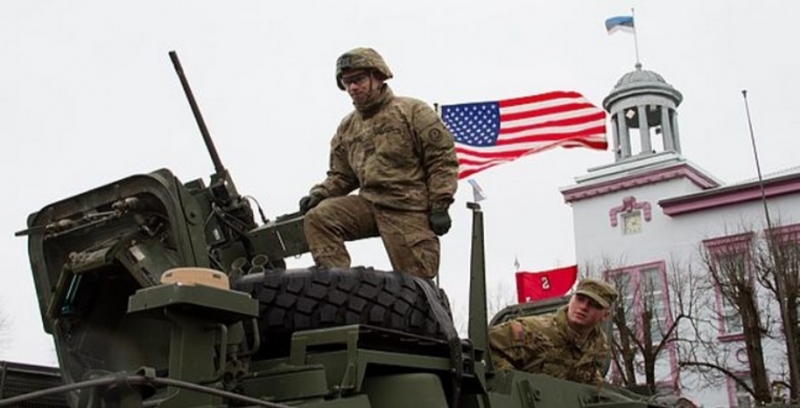 According to the information, "Sir Nick Carter, Commander-in-Chief of the British Ground Forces, and more than a dozen other high-ranking officers of the British Army, including Brigadier-General Mark Carlton-Smith, Commander of the British forces in Afghanistan, and Assistant Chief General Patrick Sanders, the headquarters of the British defense.
The report says that the alliance "needs to develop responses in addition to creating a rapid reaction force in the Baltic countries and conducting regular military exercises along the eastern border of the alliance." Such a need "emerged as a result of the reunification of the Crimea with Russia and in connection with the situation in the south-east of Ukraine," the authors argue.
"The decisive factor of the last few years was not the strength of the" hybrid war "or military superiority of Russia, but the absence of Western military forces on the ground, in particular, the lack of the need to use them",
claim the military.
"Moscow can be stopped at the very beginning," the document says.
Earlier, Sergei Lavrov said that in the Baltic region there are no threats that would justify his militarization. " At the same time, according to him, Russia reserves the "sovereign right to ensure its security by methods that are adequate for the risks of today."