The Polish authorities on the eve of the NATO summit, which will be held in Warsaw on July 8-9, are conducting an extensive "anti-Russian mobilization" in the country, reports
RIA News
the message "Frankfurter Allgemeine Zeitung".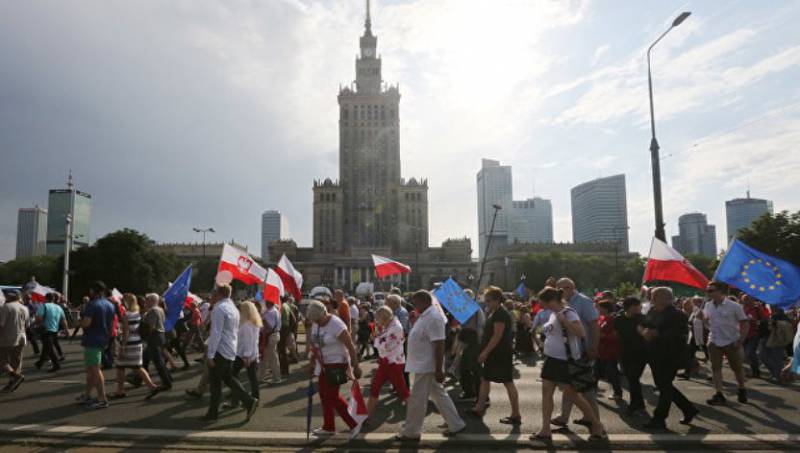 "The Polish government is trying to present the coming summit in Warsaw as an event of the century, which citizens should note accordingly. Among the "celebrations" are scheduled mass celebrations at the National Stadium, which should take part several thousand people ", - the article says.
Nat hysteria spread to the field of education. "NATO lessons are being held in Polish schools, which should not only acquaint schoolchildren with the organization's activities, but also teach them to make decisions about the deployment of an alliance's military base in their region," the author writes.
According to him, Polish schoolchildren also "participate in the preparation of anti-communist ideas and specific sporting events, such as the national race in memory of Polish insurgents."
In addition, "with the support of the government,
historical
reconstruction, during which the Poles fight with Soviet soldiers and the latter eventually die, "the publication says.
"And although such events were held in the country before, now they have taken on a grand scale and in their scope resemble the extensive campaign that was carried out in Ukrainian schools on the eve of the crisis",
concludes the author.