The official representative of the Prosecutor General's Office of Russia, Alexander Kurennoy, told reporters that the Russian Federation Government had replied with a refusal to Ukraine for a request for the extradition of former President Viktor Yanukovych. Recall that a similar request came from Kiev in February last year. Kiev explained the need for extradition of Yanukovych by the "pre-trial investigation in one of the cases" conducted in Ukraine.
RIA News
cites the statement of Aleksandr Kurenno:
According to the results of consideration, the petition of the Prosecutor General of Ukraine on the temporary arrest and taking into custody of Viktor Yanukovych was left without execution on the grounds stipulated in the Article 3 of the European Convention on Extradition of December 13 of 1957. What is the Ukrainian side informed.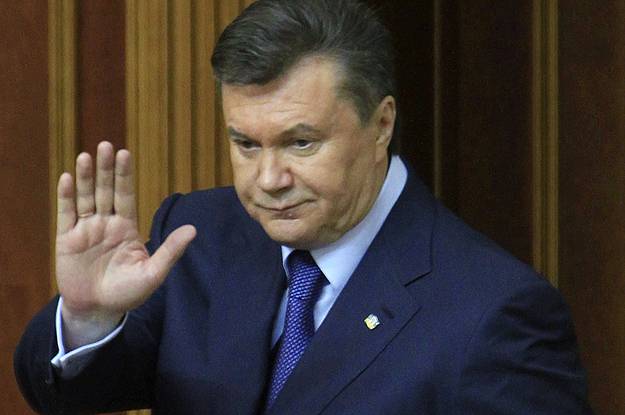 From the 3 article of the said convention:
Extradition is not carried out if the crime for which it is requested is considered by the requested Party as a political crime or as a crime related to a political crime.

The same rule also applies if the requested Party has reasonable grounds to believe that an extradition request in connection with a normal criminal offense was filed with the aim of prosecuting or punishing a person because of his race, religion, nationality or political opinion, or this person's position may be damaged for any of these reasons.

In fact, the Prosecutor General's Office of Russia made it clear to the Ukrainian side that the case against Viktor Yanukovych is of an obvious political nature and looks like an attempt to settle accounts with a representative of the previous authorities "Square".
It is worth noting that in Ukraine, which continues to be lowered in the ranking of countries on the state of affairs in the fight against corruption, Yanukovych is accused of corruption crimes. The charges are being raised against the background of the fact that the current authorities were involved in the so-called Panamanian offshore companies in order to avoid paying taxes to the Ukrainian treasury, according to some Western sources. In this regard, the phrase classic "Who are the judges?" looks very relevant.