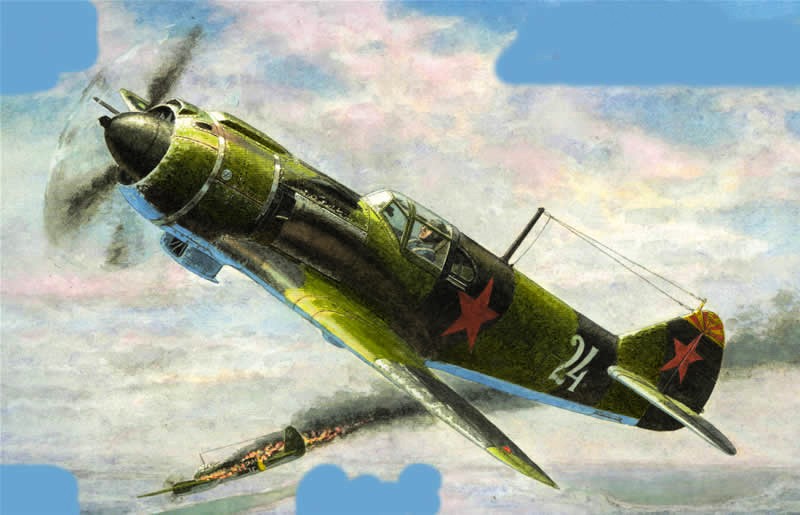 The comparable losses of the air forces of all countries participating in World War II: http://forum.guns.ru/forummessage/205/813676-2.html Interestingly, it turns out
aviation
The USSR suffered the smallest losses from all the warring countries, and indeed ALL, both the countries of the anti-Hitler coalition and the "Axis powers".
And the data are:
In the first place - Japan: 60,750 killed pilots (well, this is understandable, "kamikaze", traditions of honor, etc.)
In second place - Germany: 57.137 killed pilots.
In third place - England: 56.821 killed the pilot.
In fourth place - USA: 40,061 killed the pilot.
And on the FIFTH, the last place - the USSR: 34.500 killed pilots.
Losses are even less than in the USA! Why?
Maybe the Soviet commanders hesitantly used the aircraft, "protected" it? Not! Aviation of the USSR used THROUGH more intensively than Germany - during the war years on the Eastern front, German aviation made 1 373 952 combat sorties, and the USSR aviation - 3 808 136 sorties!
This fact alone breaks into tales the legends of the Lapotny Roly, who, they say, is stupid, stupid and not too far to fight on equal terms with the "civilized Aryans" - for military aviation is always, then and now, the technical elite of the army. And a combat pilot is a unique fighter that combines the knowledge and intelligence of an engineer with the skills and reflexes of a professional Olympic-level athlete. Therefore, the main thing is to save the pilot, since compared to the cost of his training, the plane itself is a penny ...
However, the loss of the "material part" of the USSR is also not in the first place:
During the Second World War, the aircraft of the warring countries lost:
1. German Air Force: 85.650 aircraft;
2. Japanese Air Force: 49.485 aircraft;
3. Soviet Air Force: 47.844 aircraft;
4. USAF: 41,575 aircraft;
5. British Air Force: 15.175 aircraft.
(The number of lost cars is much smaller than the number of pilots killed by the British because, for example, the English Lancaster bomber had a crew of 7 people, and it was the British heavy strategic bombers who fought mostly with the British)
Yes, the USSR lost the most of the aircraft from the countries of the anti-Hitler coalition, but less than any of the enemy countries.