The Kalashnikov Concern will present at the Eurosatory-2016 military exhibition in Paris the 3D exposition, which will allow visitors to familiarize themselves with samples of
weapons
and test the management of amphibious boats and UAVs, reports
press office
enterprises.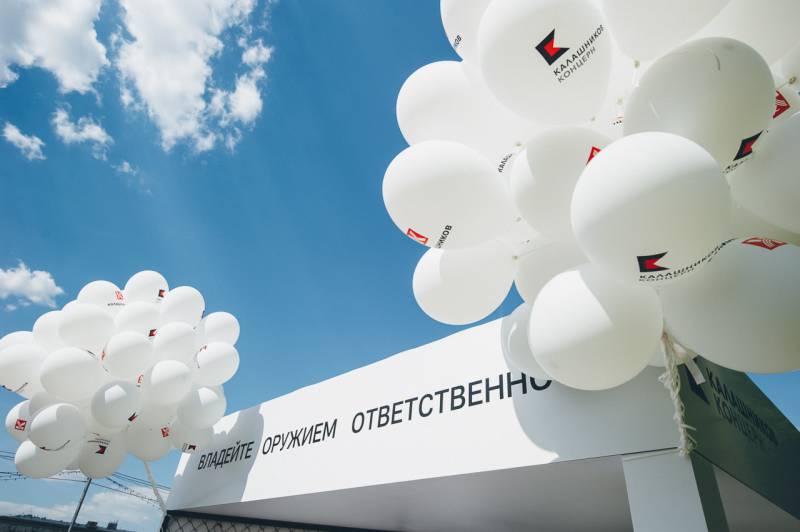 "Today, despite the sanctions, we are seeing a high interest in our products from foreign customers. They are interested in both small arms and our new product lines: unmanned aerial vehicles and landing craft for special forces. Therefore, the exhibition in France, traditionally attended by delegates from more than 80 countries of the world, is one of the most convenient platforms for product demonstration and negotiations with potential customers and business partners ",
quoted by the press service of the concern general director Alexei Krivoruchko.
"For the first time, the concern will present to the general public a virtual 3D exposition of modern and prospective integrated combat systems capable of operating on land, water and air. The simulator will allow visitors to try out their capabilities in controlling the BK-10 and BK-16 amphibious boats, as well as modern unmanned aircraft-type ZALA 421-16E, ZALA 421-16EM, ZALA 421-08M complexes, "the release says.
In addition, according to the press service, "the simulator will present some of the most famous military complexes of the concern's production: the upgraded Dragunov sniper rifle (SVDM), the Vityaz-SN submachine gun, the new modernization kit for the Kalashnikov assault rifle, a prototype pistol Lebedev.
The Eurosatory-2016 will be held from June 13 to June 17.