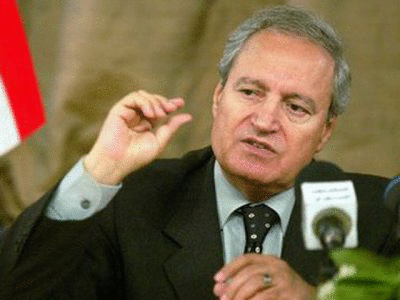 NEWSru Israel, citing the newspaper Maariv, reports that Moscow has expressed its willingness to give political asylum and provide a guarantee of personal security for Syrian President Bashar Assad and his family members. This operation has been agreed upon with the US government, and it has already been chosen who will succeed him.
According to data provided by the publication, the proposal to take the post of president after the resignation of Bashar al-Assad was made to the current vice-president of Syria, Faruq al-Shara, during his recent visit to Russia.
The newspaper provided information about the "secret" visit to Moscow of Syria's Vice President Faruk al-Shara, which took place a week ago. Information about this 16 December was provided by various Russian and Israeli media, including Kol Israel radio station. According to ITAR-TASS, Farouk's trip was provided by the Russian Society for Solidarity and Cooperation of the Peoples of Asia and Africa. It was also reported that during the visit, the vice-president had a conversation with Russian Foreign Minister Sergei Lavrov. However, press reports covered only the fact of discussing the current situation in Syria during the visit, no other details were called.
According to one of the Maariv newspaper observers, Eli Bardenstein, Faruku al-Sharaa could receive an offer from Moscow to become, for the time being, Bashar Assad's successor. He could hold this post before holding early parliamentary elections. It is this choice of Russia that can explain the fact that Faruk al-Sharaa is one of the oldest politicians in Syria.
The newspaper also claims that these proposals of Moscow were tentatively coordinated with Washington. In particular, the US authorities agreed that the Syrian president and his family would be granted political asylum in the Russian Federation.
According to the Israeli media, a large-scale deal was held between Russia and the United States for a long time that would normalize the situation in Syria. First of all, this transaction provides for the voluntary transfer of power by Bashar Asad to another person or entity that will be approved by Moscow and Washington, after which he will be given the opportunity to leave the country.