For the first time in a very long time, a major terrorist act took place in Jordan. Information agencies report that armed gunmen attacked the building where the country's intelligence agencies were located, as well as a refugee camp from Syria. TV channel
Sky News Arabia
referring to representatives of Jordanian law enforcement agencies, reports that at least five General Intelligence Directorate officers were killed in the attack by terrorists.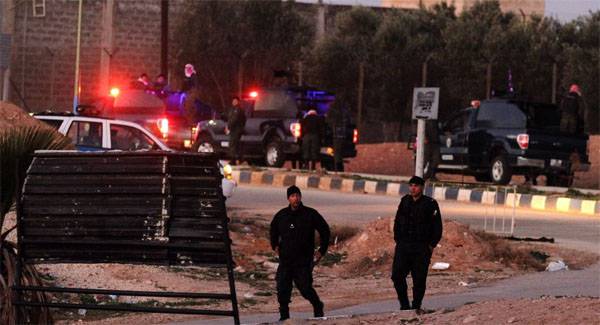 Representative of the Government of Jordan quoted
RIA News
:
The brutal attack on intelligence officers on the first day of Ramadan is clear evidence of the criminal behavior of extremists and their apostasy.
It is reported that the Jordanian security services office was located in the immediate vicinity of the refugee camp north-west of Amman.
The fact whether those who were on the territory of the refugee camp, or the militants had no relation to the camp, carried out the attack was not reported. There is also no evidence that the attackers were neutralized or they managed to escape, as well as the presence of civilian casualties.
The last major terrorist attack in Jordan occurred 11 years ago. Then, the al-Qaida Iraqi unit claimed responsibility for a series of explosions at three hotels. As a result of those suicide attacks, 56 people died, more than 90 were injured.