The Iraqi blogger posted a unique photo on the network, which depicts the Russian wheeled vehicle-loading vehicle for TOC-1A, which had not previously been captured in camera lenses, and the American tank M1А1, reports
Messenger of Mordovia
.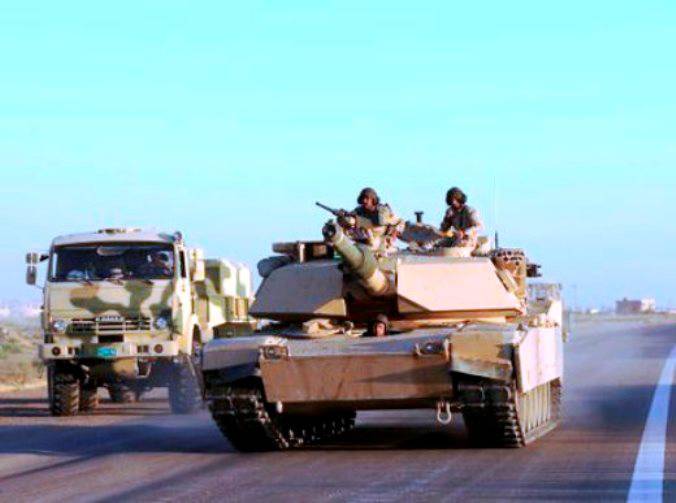 The sending of TZM-K to Iraq became known in March 2015. Prior to this, caterpillar transport-loading vehicles (TZM-T) were delivered there based on
tank
T-90.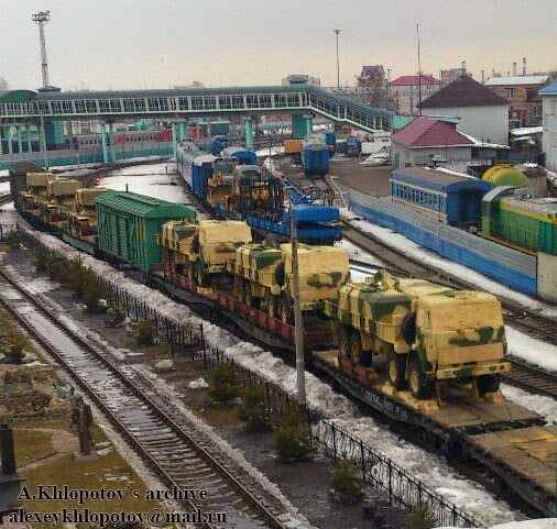 "But operation in the desert has shown that it is possible to get along with a lighter and, therefore, more mobile machine built on the chassis of the multi-axle Russian KamAZ-63501 of the Mustang family. The TZM-K, moreover, is cheaper than the tracked variant, it has a much larger resource and a "budget" in operation, "writes the author of the article, Lev Romanov.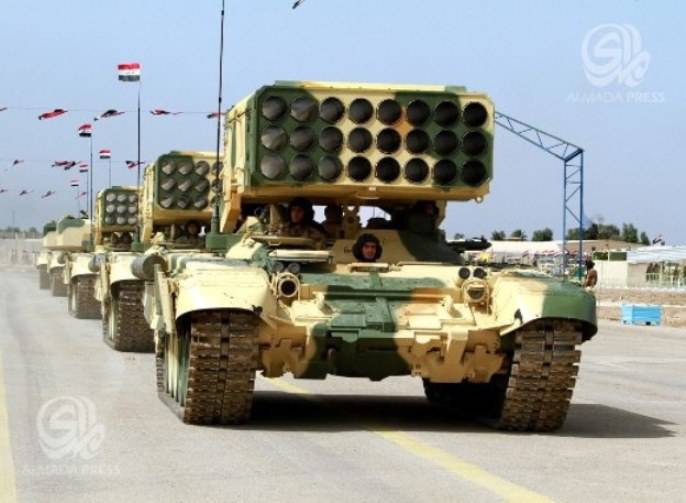 The author notes that previously wheel TZM, only on the basis of KrAZ-255B, were used to service TOC-1 "Buratino". "It is in this configuration that this complex was tested at the final stage of finding a limited contingent of Soviet troops in Afghanistan. Indeed, everything new is well forgotten old. After 37, the TZM got on their wheels again, "concludes Romanov.