The Iraqi military intelligence publishes materials that ISIL militants have begun to make more active use of suicide bombers from among children and teenagers in Iraqi territory. The security service of Iraq spreads a message saying that self-explosions are carried out by the children of militants who were killed during certain operations of the Iraqi army and the anti-Silov coalition. In addition, militants are actively recruiting young people through social networks, as well as through the presence of their own preachers in hundreds of mosques throughout Iraq.
In the photo, the Iraqi teenager Abu Faisal al Badri, who blew himself up in Salahaddin from the positions of the Iraqi army: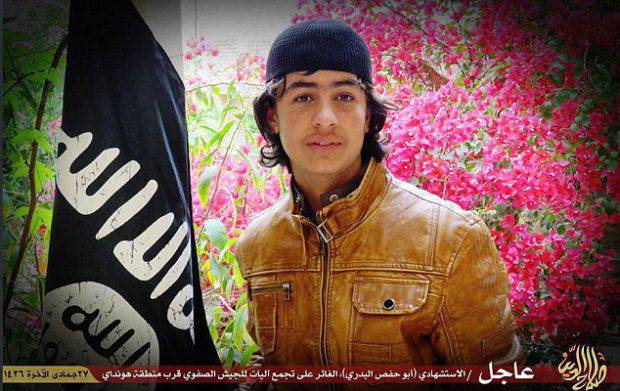 The increased use of children and adolescents for terrorist activities may also indicate that the human resources of ISIL have declined significantly lately.
The Iraqi human rights organization calls on the government to introduce a set of measures to counter the recruitment carried out by the militants of the so-called Islamic State. Reported by the information service
ARA News
.
In addition, it is reported that igilovtsy not curtail the campaign for the forced sexual relations of girls under the age of 16 years. The majority of igilovtsi sexual slaves in Iraq are girls from the Yezidi Kurdish ethnic group. The number of this ethno-confessional group in Iraq exceeds 600 thousand people.
Iraqi media reports that girls who refuse to turn into sex slaves of terrorists face the death penalty. In Mosul, not so long ago, the igilovtsy burned alive 19 girls aged from 13 to 16 years. According to human rights organizations, the number of Yezid sex slaves exceeds 3 thousand people. In ISIL, trade in living "goods" is flourishing, as evidenced by the international human rights organization Human Rights Watch.