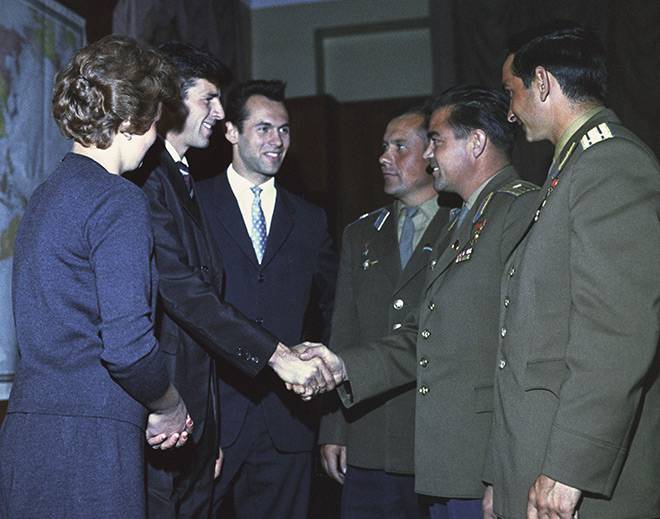 "Dear Gabriel Abramovich! Remember how desperate I was when I was brought to Kurgan? After the accident, the doctors suggested amputation of both legs. But in your hospital, I saw people rise to their feet. And now I stand firmly on my feet, fashioned by you anew. Fyodor Agafonov, gas welder, foreman stock.
The Ilizarov apparatus operated flawlessly.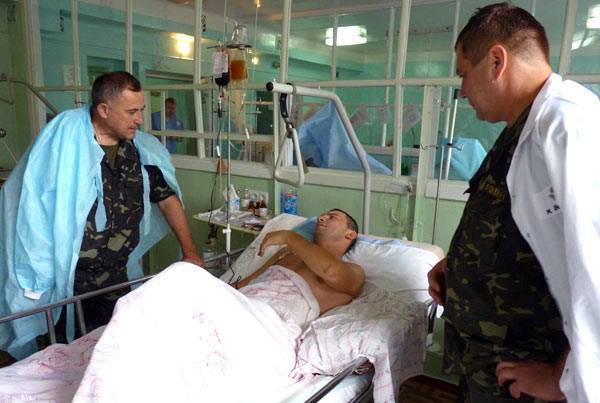 Ilizarov almost did not leave the hospital: during the day he performed operations, at night he developed new designs. All results are positive.
At the beginning of 50, he decided to report the results of his work to specialists. He did not find any support. He was accused of adventurism, handicrafts, plumbing in surgery.
Despite the fact that Moscow accepted the application for the invention, they did not hurry to issue the certificate.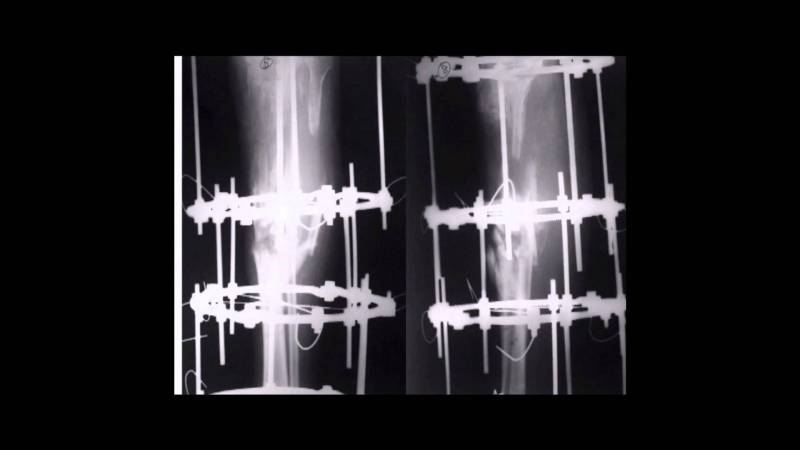 Gradually, Gabriel Abramovich appear pupils and assistants. The Ministry of Health has repeatedly considered the issue of a new method of treatment proposed by Ilizarov and the prospects for introducing the device in all clinics of the Union. But officials and science were not on his side. Despite everything, the doctor continued to work, proving with each case that his method is applicable both in traumatology and orthopedics.
In December, the problem laboratory of the Sverdlovsk Research Institute of Traumatology and Orthopedics was organized on the outskirts of the city of Kurgan, 1962.
The leading Moscow orthopedists did not believe him, but the patients came to Kurgan from everywhere, they did not care about scientific disputes. They knew: Ilizarov will definitely help.
With this hope, Valeriy Brumel, the legend of domestic and world sport, came to him and overcame the 2 meter 28 centimeters high and beat the American championship in this sport.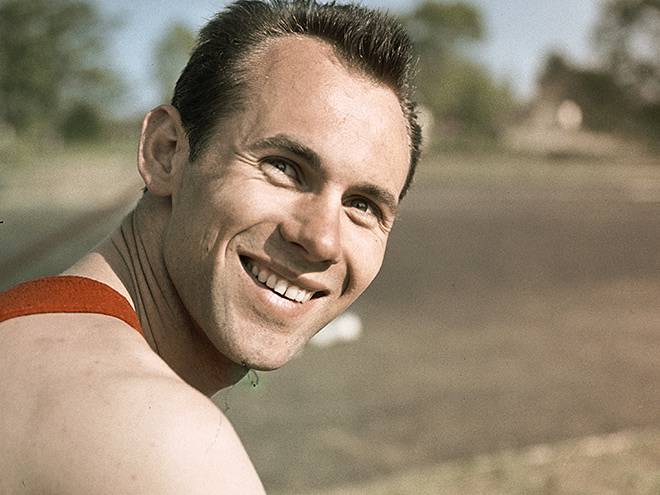 It seemed that the best Moscow doctors and the best clinic could help him regain a fractured leg. With words of support to him turned his main rival - American jumper John Thomas. He wrote that he could never fully believe that Valery would not enter the sector for jumping, and wished him a speedy recovery. Thousands of Soviet people who followed the fate of the legend wanted the same. But days passed after days, weeks after weeks, but there was no improvement. So it took about two years. Started bone decay. As Brumel wrote in his book, during this difficult period for him, his wife stated that she was tired of hospitals and disappeared for a full month and a half. Familiar and fans also became much less.
In May 1968, Valeriy Brumel called Ilizarov.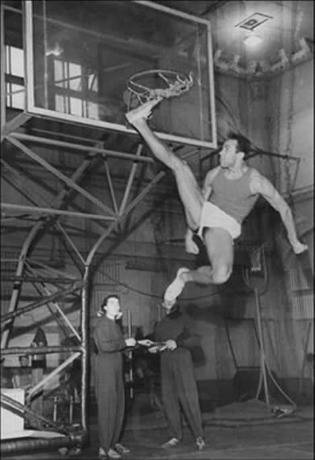 Valery Brumel's childhood took place in Rostov-on-Don, but there is no mention of this in our honorable city, you will not find here either a memorial sign or a monument. Although, it seemed, the name of the legend should be immortalized at every step of his life's journey. No, it did not happen. I myself learned about this only from an autobiographical book that Valery Brumel wrote in collaboration with Lapshin.
It seemed that fame came to Valery immediately and instantly, that he was the darling of fate. But it was not, absolutely not.
He always wanted to eat. And he ate his portion of sour soup with a hungry rush of the wolf cub. Food in his family was distributed according to age and merit. And only when a note appeared in the city newspaper about him, the mother began to put an extra piece of meat to him, which he also ate with greed and haste. Born in 1942, he became another child whose destiny was inextricably linked to the devastation and post-war half-starved existence. And still he was mercilessly beaten by the yard boys. For being tall, for wearing a German last name: his father was a Germanized Russian and was engaged in geological exploration. In one of these intelligence services in the Amur Region, their firstborn Valery was born.
Fortunately, the family moved at the beginning of the 50-s to the miner's Lugansk. My father began working at the mine. And Valera again hit the street. And here again the Rostov
история
: they started beating him again. Then he realized that you need to be strong in this life. But until the end of his life, he could not completely trust people: this wary little world in which he lived did not allow him to fully reveal himself.
At first, the coaches did not pay attention to the novice athlete. As Valery wrote in his book, he could not even catch up on the crossbar from constant weakness. But he overcame himself, began to train. Replaced several sports, especially not lingering anywhere. But once in a summer camp, he was offered a jump in height, and he immediately took 116 centimeters. Surprised. Then began a serious workout.
After graduating from school, he entered the Kharkov Institute of Physical Education, but he did not like the conditions of training there, he was afraid that his talent would be ruined here and went to Lviv at the first opportunity. He began to train in a group with coach Dmitry Obbarius. Ten-kilometer jogs were followed by exercises with a barbell, and then a game of basketball.
He had to live in difficult conditions. One of the coaches got him to work at the oil and fat factory, and he lived in a dormitory, where the atmosphere with drinking and walking was clearly not sporting. When Brumel was transferred to another hostel, he sighed a little with relief. He always wanted to eat. Gastritis manifested gradually, especially pestered him on many hours of marching. Nausea rolled up to my throat, did not allow me to concentrate, but he persuaded himself that it was so necessary that one had to be patient a little more. He recalled that sometimes his heart ached a little, and his best friend advised him not to drive himself, to give a break. It only seems from the outside that glory came to him immediately. Judging by the book Brumel, it was not.
Brumel remembered his big competitions in the smallest details. Two more experienced Soviet athletes competed with him in the sector and when they barely took the height of the 2 10 centimeters from the third attempt, Valery self-confidently thought that they were exhausted and took all the heights the first time. And when, finally, the bar rose higher, he suddenly felt tired. But his rivals have overcome the height without problems. Valery was terribly angry with himself and forced to look aloof at the situation from the outside, but that did not help - he lost. Not enough equipment.
He had to learn to fight not only with his naughty body, but also with his mental state. It was these recipes that helped him win. It is necessary to distance oneself, to look at oneself from the sidelines in the heat of the competition, to disengage from the noise of the crowd are the main conditions of the spiritual attitude. We must look at this person from the side and as hard as possible. Already later, an understanding will come to him that, in addition to physical exercises, one must perfect the technique of jumping. One day he will understand that you need to be able to combine the strength of the run and the thrust force, to unite in this in one flight. But the main thing is to train the soul.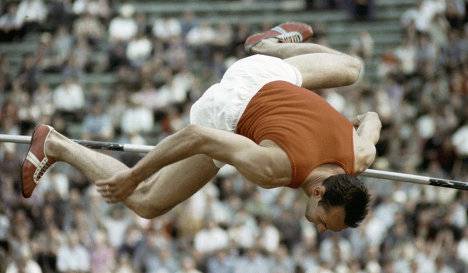 In his book "Do not change yourself," he will write: "I have never pushed the" psychological breaker "into myself before. Yes, to failure - even half! I have never used such levers of the human soul, like suggestion or self-suggestion. Meanwhile, Cooney, who cured himself of a serious illness by self-hypnosis, directly pushed for this: "Remember the words of Hippocrates that auto-suggestion plays a significant role in healing. I will allow myself to change this formula somewhat: self-suggestion plays a crucial role in healing. " And I said to myself: "In sports, it's almost decisive!"
Somehow I caught myself feeling: only one consciousness, that you didn't fully put out, that you are capable of more, already helps. Overcoming your psychological barrier. And this is the result: exhausting training for a long time is one thing, but when a person crosses the maximum limit of his physical abilities, he needs to train the soul to move on, and the central nervous system is simpler.
He was called the "space jumper" because Yuri Gagarin's space launch took place in 1961, the most joyful event in the post-war history of the country. In 1961, Soviet track and field athlete Valery Brumel set several records in high jumps: Brumel takes 2 20 meters of centimeters for competitions for the Moscow Cup, which is two centimeters better than the American jumper John Thomas. Athletes continued to compete in person at the Luzhniki Stadium. Brumel won with another record in the 2 centimeter 24 meter. Literally on schedule, he set world records. Therefore, its rapid take-off was associated in humans with cosmic speed. He became an outstanding leader recognized in the world as an undisputed winner. He became an idol for an entire era.
He was not yet eighteen years old when he was included in the Olympic team. In Rome, he was taken so that he looked at the world and settled in at major international competitions. He did. He went alone on his first tour of the city, but he didn't have enough money to get to the Colosseum, halfway stopped the car and decided to immediately return to the hotel so as not to be late for the first meeting. Late. Was strictly warned.
Valery began to use barbell exercises in his workouts. And the more he squatted, the more his jumping ability increased.
The 2 centimeters jump on the 28 meter was his last record. Crash. Many years of unsuccessful treatment. But his and Ilizarov roads crossed. What Gabriel Abramovich did for the athlete was another miracle. Six months later, he resumed intense training. Valeria is so shocked that he later wrote a book about the fate of the doctor and his fate.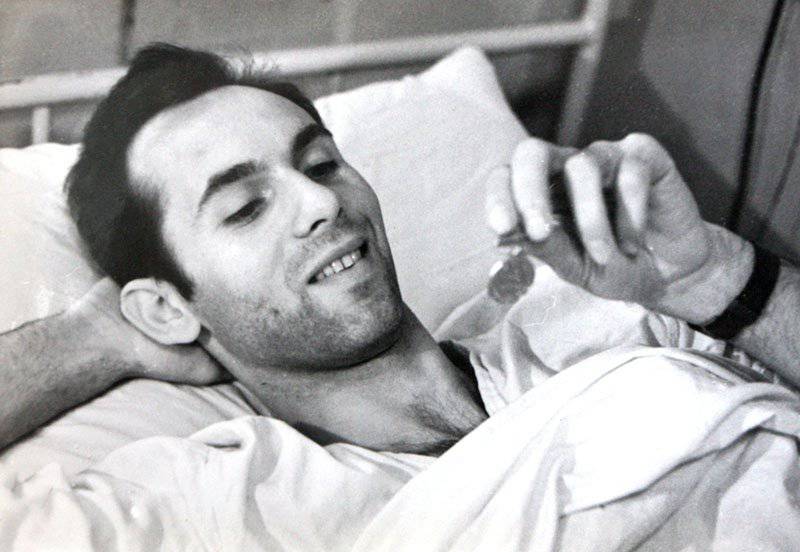 Soon Brumel again went into the sector for jumping. His strips were not as high as before, but he once again proved what the capabilities of a strong man's spirit could be, and at the same time what the possibilities of an IZar's apparatus could be. He writes an open letter to Pravda newspaper, telling about the amazing machine and its creator.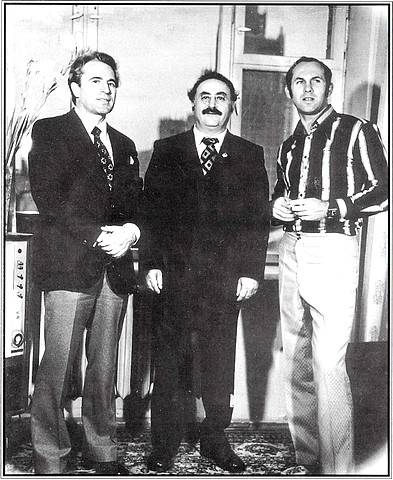 The leaders of the Kurgan regional health department, and not the capital ones (famous at that time), were the first to support Ilizarov. He expanded the practice.
6 February 1969, the RSFSR Ministry of Health decides to assign its name to the device that invented Ilizarov.
They write to him from all over the country: sometimes more than a hundred letters come every day. But areas of the hospital do not allow to accept such a number of patients. In 70, Kurgan resembles a city of people with disabilities: many patients move here to live, because Kurgans have an advantage in the queue for an operation that lasts about ten years. This situation encourages Ilizarov to try outpatient treatment of such patients. After all, the hospital was full. And people could not wait for years for their turn.
But this innovation has caused even greater misinterpretation in the medical environment. How come? Where have you seen it so that you can treat severely ill patients? But this new technique was again true. Deformation of the hands, feet and other distortions began to be successfully treated on an outpatient basis. Sometimes a year around 300 people received medical care.
However, outpatient treatment can not correct the situation. Ilizarov has long been thinking about building a large and modern medical center.
After long and stubborn bureaucratic "battles," the government issued a resolution to create a research institute with an extensive clinical base where 1500 could be treated for severely ill patients.
The center soon became internationally renowned: the chambers here resembled a large multinational family.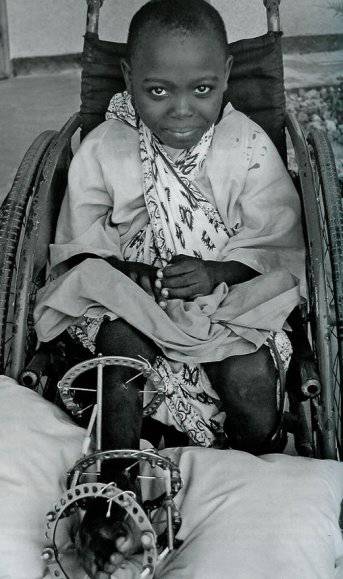 Gabriel Abramovich loved little patients: sometimes he came to the wards and showed tricks. And they, forgetting about their sores, covered him like ants.
In 1978, Polish children awarded him the "Order of Smile." Soon Italian traveler Mauri Carlotto came to him for treatment, who had been bothered by an old injury for more than twenty years. The best European clinics could not help him. And for Ilizarov, such cases have become commonplace. This operation attracted the attention of several foreign clinics. Doctors invited several demonstration operations to take place there. The West very quickly takes on the study and dissemination of the method of the Russian doctor. Associations are being created in many European countries.
The Ilizarov case lives after his death. It seems that he managed to embody the most important of his desire - to fight the misfortune of people. The case of Valery Brumel now, alas, does not continue. The Soviet system of training young athletes today is destroyed, in its place came the "monetary" fathers and mothers who want to see their offspring on higher pedestals.
Today, the birthday and the day of death of Valery in Ukraine is not particularly remembered. The circle of good, about which the wise aksakal once spoke to the young doctor Ilizarov ...