Moscow is ready to compromise and agree to the provision of the right to have personal
weapon
for self defense
RIA News
statement by Sergey Lavrov.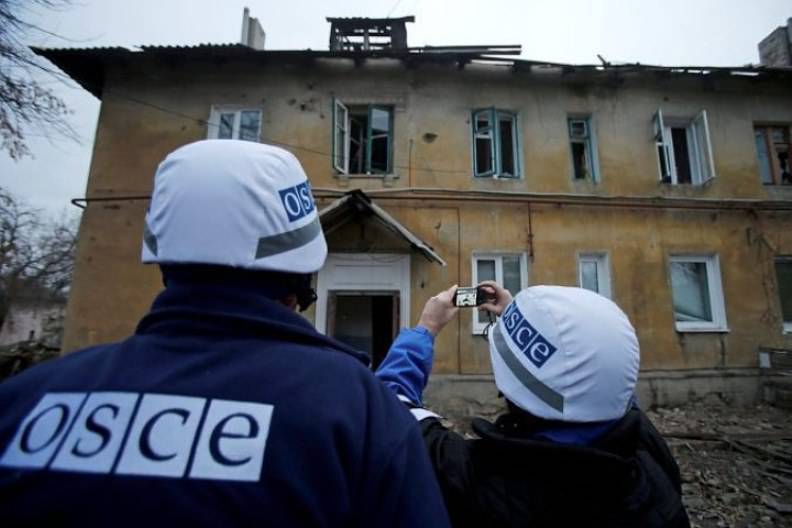 Lavrov recalled that earlier Russia had supported the decision "on the establishment of several security zones on the demarcation line in Donbas in the most disturbing areas and the possibility of deploying an additional number of OSCE monitors there, including in places where heavy equipment is stored.
"We said we would be ready, if it helped the cause, to agree that by the OSCE decision this additional group of observers who would control the demarcation line in heavy weapons stockpiling sites had the right to carry personal weapons," said the Russian Foreign Minister.
According to him, "one can always find an acceptable national composition of the observer mission."
"And this is not about the CIS or non-CIS, but that the experience of such events with the OSCE and the UN shows that very often unarmed observers are more protected than with personal weapons," Lavrov said.
"We are ready for such a compromise, it's up to the rest of our partners. I have already said that we would be ready to agree to supply these additional observers with personal weapons, but this causes rejection of very many OSCE members, "he explained.
The minister also allowed the OSCE mission to be given some police functions. "Pistols for self-defense. This practice takes place. It can be considered that this is an element of police functions, but, above all, it is protection and monitoring of non-violation of the right of way and storage sites, "the minister added.
He also noted that Poroshenko, obsessed with the idea of ​​establishing armed control throughout the territory of Donbass, "distorts" the results of the negotiations of the "Norman Four".
A day ago, Poroshenko said that the "Quartet" came to an agreement on the issue of entering a police mission in the Donbas.
"Kiev's statements about the alleged agreement on the introduction of an armed OSCE mission in the Donbass do not correspond to reality," and we "urge caution in arming observers," said the Russian permanent representative to the organization, Alexander Lukashevich.