The Russian submarine fleet has intensified, and now constantly checks the readiness of American submarines in the "new battle for the Atlantic," writes in its article for
USNI News
chapter 6
fleet
USA James Foggo.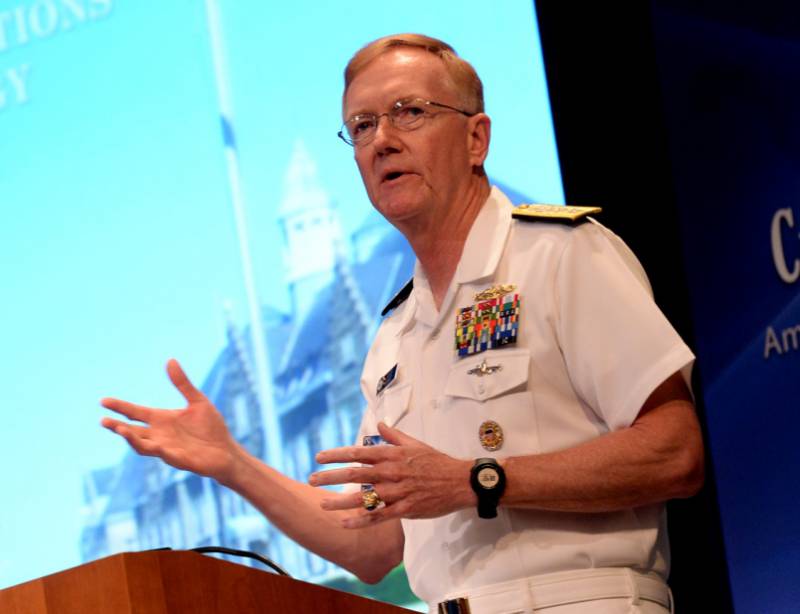 The vice admiral called this underwater confrontation "The Fourth Battle for the Atlantic."
In his opinion, "the surge in activity of Russian submarines is comparable to large-scale battles between the Allies and the Germans during the First and Second World Wars and between the USSR and the USA during the Cold War."
"Once again, an efficient, experienced, and technologically advanced Russian submarine fleet challenges us. Russian submarines ply the Atlantic Ocean, testing our defense capabilities, challenging our dominance of the sea and preparing a difficult underwater battlefield that will give them an advantage in any future conflict ",
declares Foggo.
After the annexation of the Crimea in 2014 g, "Russian warships, aircrafts and submarines became much more active in the so-called military presence actions - especially in the case of submarines," he notes.
Moreover, Moscow "openly declared an increase in the number of operations with the use of submarines, and such operations began to be carried out one and a half times more often," writes the admiral.
In his opinion, "Russia delineates the arc of the power of the Russian submarine fleet from the Arctic to the Black Sea."
"Combined with large-scale and frequent underwater patrols across the North Atlantic and the Norwegian Sea, as well as the basing of advanced forces in Syria, Russia can become a threat to almost all NATO naval forces," concludes Foggo.