The question of the purchase of new ships on airbags of the project "Bison" and "Murena" of the RF Ministry of Defense should be resolved by the end of this or early next year,
Flotprom
the words of the deputy head of the United Shipbuilding Corporation Igor Ponomarev.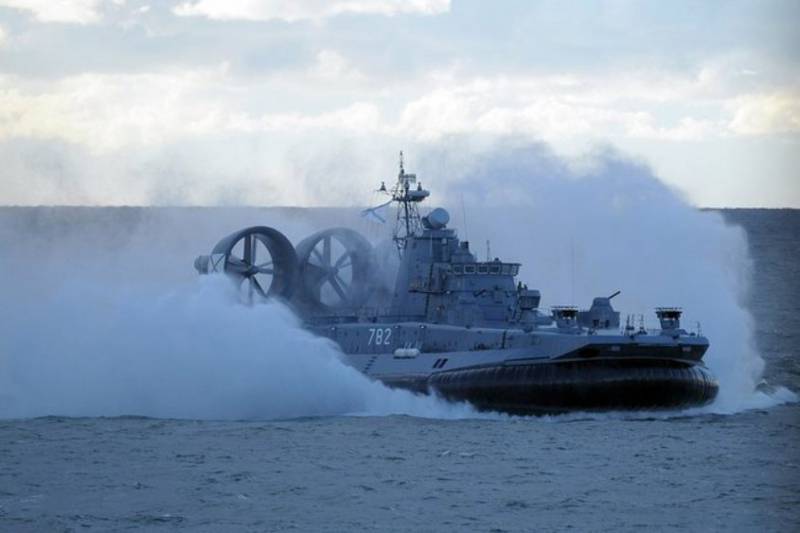 "The decision will be made when specifying the state armaments program," explained Ponomarev.
The design features of the ships "allow them to move on the ground, bypassing moats, trenches and minefields, cross marshes and land troops in the depths of the enemy's defenses," the resource notes.
The publication recalls that the "small landing ships of Project 12322" Bison "are the largest hovercraft in the world, capable of carrying three main
tank
weighing up to 150 tons or 10 armored personnel carriers and 140 landing personnel. "
Landing boats of the project "Moray" 12061 "are intended for landing on an unequipped coast, their displacement is 150 tons, length is 31,3 meters, width is 14,6 meters, speed is up to 55 nodes (102 km / h), they are capable of carrying one tank, two infantry fighting vehicles, or 130 man landing. "
"Moray" armed with two 30-mm automatic gun mounts AK-306, two grenade launchers AGS-17. The crew also has a portable device for setting mines.