The new Terminator fire support vehicle (BMOP) primarily involves a platform
tanks
T-72 and T-90, the version on the Armata platform is also being developed, but so far in an initiative manner, it is transmitting
TASS
a message from Vyacheslav Khalitov, deputy general director of Uralvagonzavod.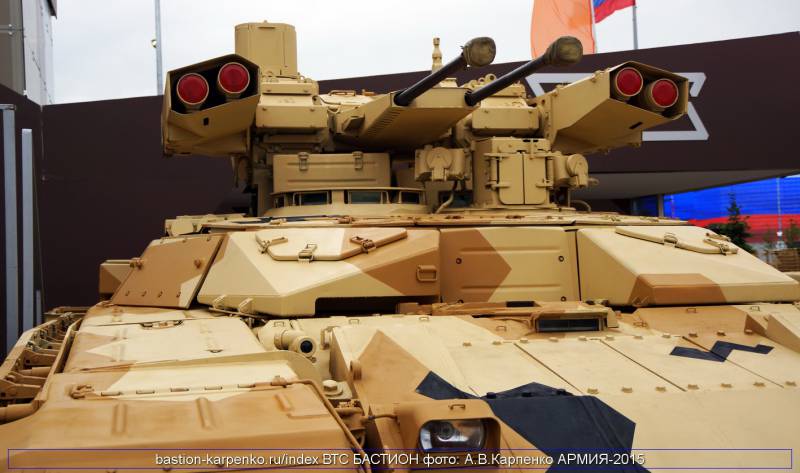 "Terminator-3" assumes not only the Armata platform. This is, above all, the platform of the tank T-72 and T-90. Because the idea was to put combat modules on the tank chassis, which are in large quantities with our foreign customers. "Terminator-3" is more intended to adapt it to the T-72 or T-90 tank, which our foreign customers have ",
told Halitov.
He noted that specialists "are considering the possibility of installing various combat modules on a new machine, including those with 30 or 57 caliber millimeters."
According to him, this will allow the use of a combat vehicle "both against medium and heavy targets, as well as against light equipment, as well as low-flying helicopters and UAVs."
Touching on the Armata platform, Khalitov explained that everything would depend on the customer in this matter.
"We will do whatever they tell us. We, on our own initiative, developed a very large type series on the Armata platform. We have been working on the type-series on the Armata platform for a long time, in which, among other things, there is a BMOP, "added Khalitov.