Information Service
RNS
reports that the Bulgarian authorities approved the deal for the purchase of used aircraft in the West, which should replace the MiG-29, acquired in due time from the Soviet Union. The speaker of the Bulgarian parliament, Tsetska Tsacheva, announced that the country's defense ministry would purchase from the North Atlantic alliance countries before 9 second-hand fighters for a total amount of approximately 860 million dollars.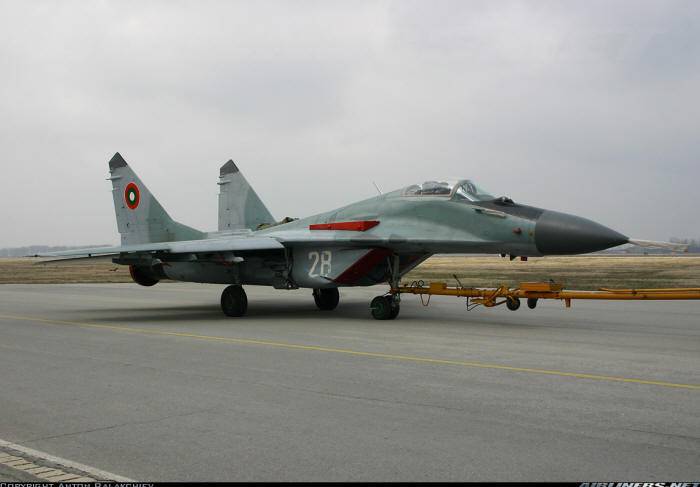 The idea to buy used planes from NATO partners was supported by the majority of Bulgarian legislators - the 123 man, with 29 opposed and the 4s who abstained.
It should be noted that the Bulgarians are preparing to purchase two warships for a total of about 470 million dollars. Official Sofia intends to make such a purchase through 5 years - in 2021 year.
At the same time, it is not reported yet about which particular ships and airplanes in question. According to one of the versions, the Bulgarian Defense Ministry intends to acquire used American F-16 or European Eurofighter fighters.
In NATO, Bulgaria is constantly blamed for the fact that its military spending does not reach the 2% of GDP required by the military bloc. On this occasion, the Bulgarian authorities have been puzzled over the past few years trying to please NATO partners. Apparently, the partners suggested how to do it - buy airplanes that are being prepared for decommissioning in the United States, Britain or Germany.