As part of the American military
aviation
there was a third incident in a day. So, on the eve of the US Air Force F-16 and F / A-18 fighters of the US Navy, representing various aerobatic teams, crashed in the states of Colorado and Tennessee. Moreover, as a result of the crash of the US Navy F / A-18 carrier-based fighter-bomber, the pilot died. The third aviation incident in the United States is related to the B-52 Stratofortress.
A strategic bomber of the US Air Force was heading from the United States to the British Fairford airbase, to then take part in exercises in the Baltic States - near the borders of Russia. Rising from a home airfield, a strategic bomber was forced to return. It is reported that the crew of a military aircraft revealed some problems that prevented the continuation of the flight. Two other aircraft B-52 successfully carried out the flight and landed at the airport "Fairford".
The plane, which returned to the American airbase, is being examined by technicians, trying to establish the exact reasons for the occurrence of the abnormal situation that has manifested itself in flight.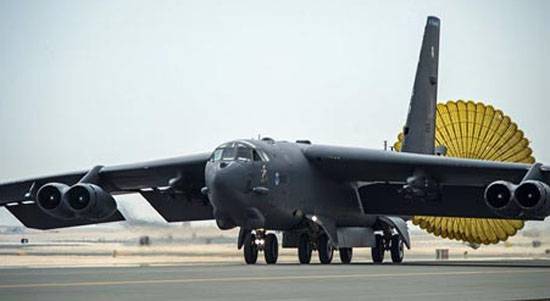 It should be noted that the next NATO exercises in the Baltic States, in which American strategic bombers were going to deploy, will start today. Military personnel from 15 countries take part in them.