At the KADEX 2016 exhibition, one of the most interesting exhibits presented by the Kazakh side is the Barys APC, created by the Kazakhstan Paramount Engineering company together with the Russian UVZ, writes
Messenger of Mordovia
.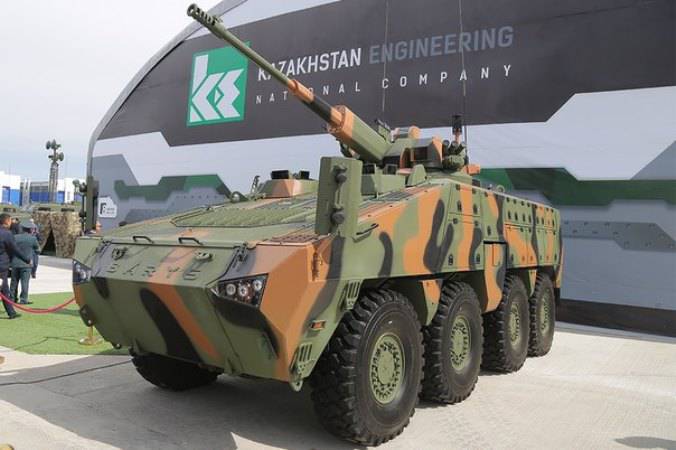 "The presented version differs from the previously demonstrated options in that it strengthened the booking and mine protection. The machine has a wheel formula 8х8 and has improved mobility characteristics, "the agency notes.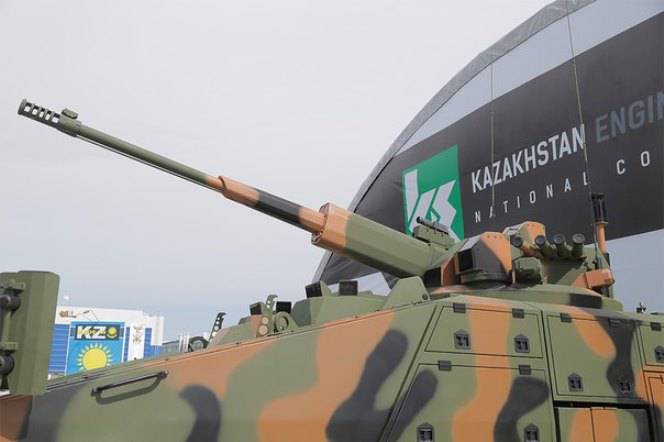 But the 57-mm combat module AU-220М "Baikal", created by the Nizhny Novgorod Central Research Institute "Burevestnik" (included in UVZ), causes the greatest interest among visitors.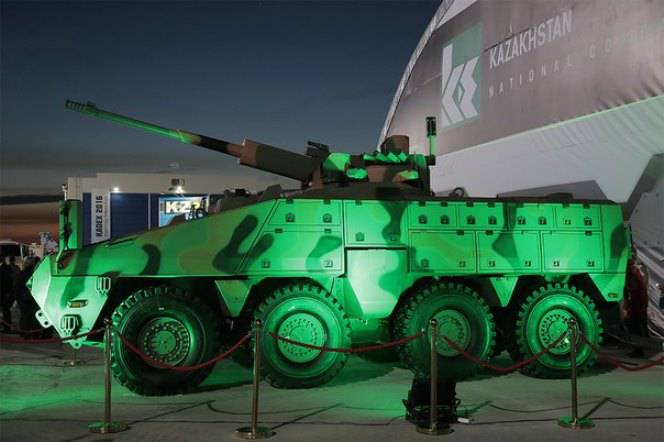 "The AU-220M is a remote-controlled system designed to be installed on advanced and upgraded armored combat vehicles in order to increase the firepower of motorized rifle subunits," according to information distributed at the exhibition.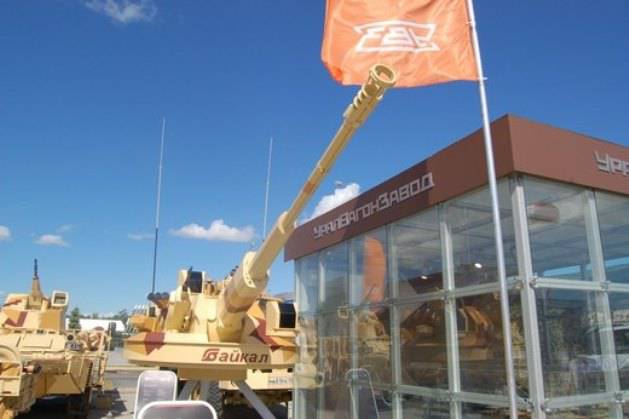 With an automatic cannon, which has a firing rate of up to 120 shots / min, a machine gun of 7 caliber, 62 mm is paired.
It is noted that "the module rotates on 360 hail, capable of hitting targets vertically: from minus 5 to plus 75 hail."