The company "Kaztehnologii" presented a radically modernized system of volley fire "Grad". Having abandoned the traditional "Ural", the designers used the KAMAZ chassis, which is assembled in Kazakhstan at the KAMAZ-Engineering enterprise, reports
Messenger of Mordovia
.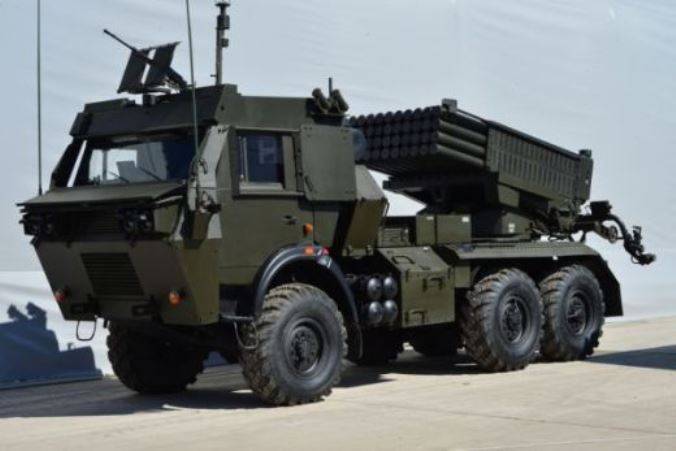 According to a number of experts, in matters of security, the new Kazakhstan "Grad" surpasses the Russian system "Tornado G".
"The car has received a reservation for the cabin, other critical units. For self-defense on the roof mounted anti-aircraft machine gun PC, which, of course, can be used not only for air, but also for ground targets. A system for launching smoke grenades was also mounted. There are means of communication, "writes the publication.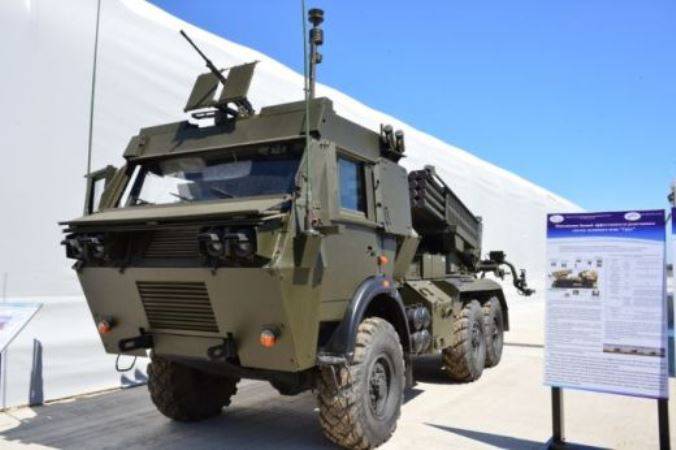 "Today we presented a modernized combat vehicle BM-21 MLRS Grad. It meets all modern standards. In the course of the modernization, modern technologies were used, fully automated, increased accuracy of shooting, there is a satellite and automated system. The survival rate on the battlefield is much higher, unlike the previous mark ",
quoted by "Bulletin" the words of the chief specialist of "Kaztechnologies" Andrey Karypov.
"After the test, we expect it to go into a series of combat vehicles of the Armed Forces of the country," he added, not excluding that foreign customers might be interested in the combat vehicle.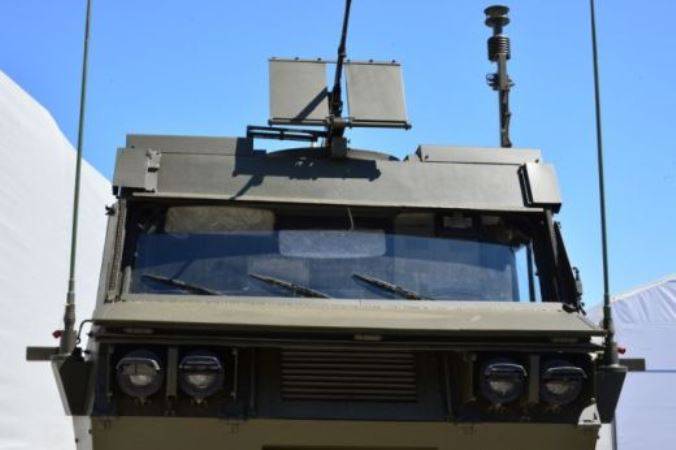 Help edition:
"The total mass of the upgraded BM-21 - 15,82 t. Crew - 3 man. Maximum speed - 90 km / h. Power reserve - 500 km. Possible firing range - up to 40 km. The installed automated control system for guidance and fire allows the crew to prepare the car for firing without leaving the cabin. Kazakhstan Grad can be integrated into reconnaissance-strike complexes ".