Assistant UN Secretary-General Ivan Šimonović made accusations against Ukraine of practicing systematic torture in this country, in which Ukrainian special services are involved. This is reported by the British newspaper.
The Times
. According to Shimonovich, torture is used against "representatives of the rebel organizations in the south-east of Ukraine." So the assistant to the UN Secretary General is called the Donbass militia and those residents of the region who are loyal to the DPR and the LPR.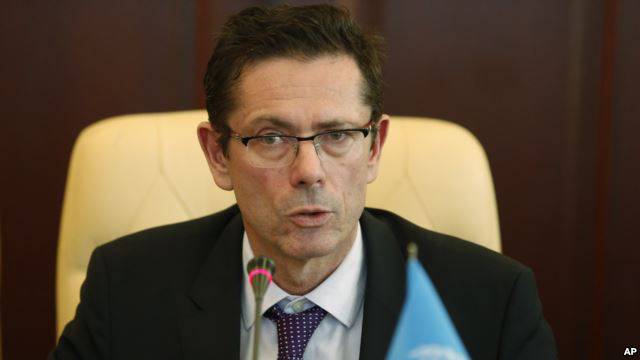 According to Ivan Shimonovich, in the UN there are facts concerning the use of torture in Ukraine.
Recall that a few days ago in Kiev, representatives of the delegation of the UN Subcommittee on Prevention of Torture were not allowed to monitor. They were denied access to the remand prison of the SBU.
The representative of the subcommittee Malcolm Evans said that such a ban indicates "problems in Ukraine with respect for the rights of detainees and prisoners." According to Evans, recently complaints to the UN about torture of persons detained in the Donbas and ill-treatment have become more frequent.
Today, the UN is planning to submit a report that will highlight the situation with human rights in Ukraine. Ivan Shimonovich a few hours before the publication of the report noted that in a number of areas disrespect for human rights in Ukraine had become a daily practice. According to the UN special commission, in Ukraine there are secret prisons in which residents of the southeast are being held under violence.
Attention is drawn to the fact that even before the publication of the UN report of a similar nature, it was published in the Western press.