Over the 30-ti training helicopters "Ansat-U" delivered and are already being used in the Armed Forces of the Russian Federation, reports
RIA News
a message from the deputy general director of the Russian Helicopters association, Alexander Scherbinin.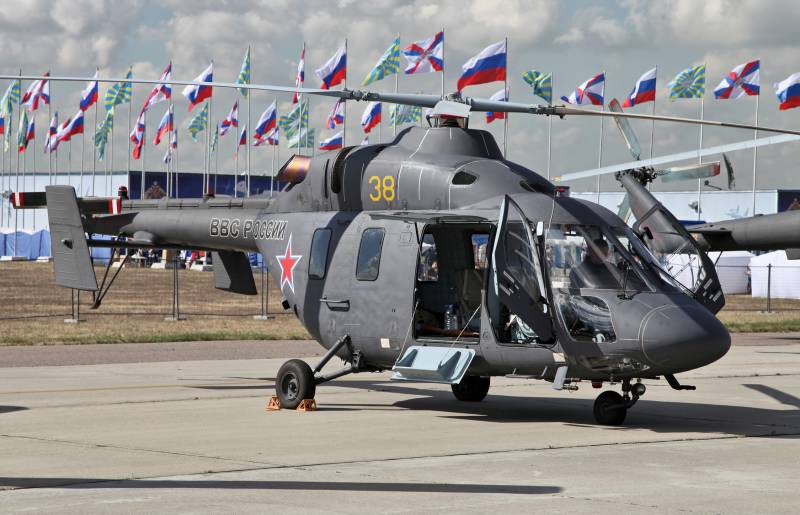 "In addition to the medical modification of the Ansat, there is also a training one, the helicopter proved its ease of use and attracted the interest of customers. The Russian Ministry of Defense is currently operating more Ansat-U 30 helicopter units, "Scherbinin said at the KADEX-2016 exhibition.
According to him, the medical version of "Ansat", presented in Astana, "has already attracted the interest of civil and security forces of Kazakhstan."
Help Agency:
"Ansat" is a light-weight twin-engine gas turbine multi-purpose helicopter with seven to nine seats, designed according to a single-rotor scheme with a tail rotor and produced at the Kazan Helicopter Plant. The helicopter is certified and can be used for the transport of goods and passengers, used for surveillance, search and rescue, and medical evacuation operations. It is distinguished by the largest cabin in the class, can carry 1,3 thousands of kilograms of payload and has the ability to quickly transform the cabin layout. "