A prototype of the promising self-propelled complex "Derivation-Air Defense" will be ready next year, reports
RIA News
a message from the director general of the Petrel Research Institute (part of the UVZ) Georgy Zakamennyh.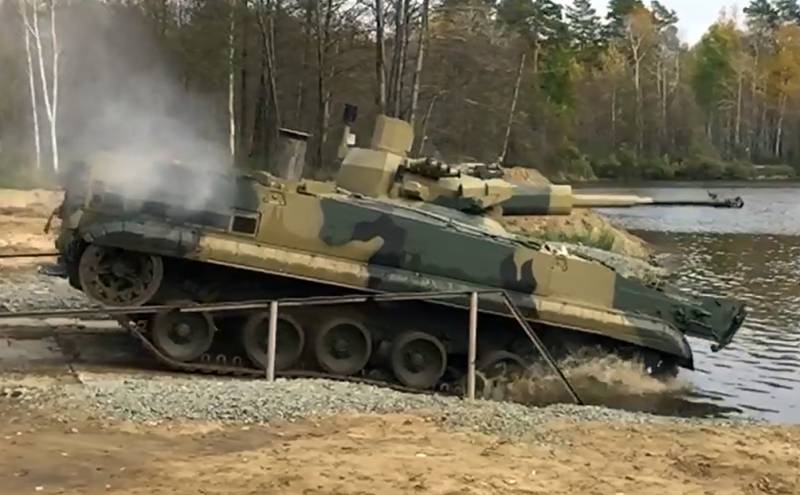 BMP-3 "Derivation"
"We are carrying out the development work" Derivation-Air Defense "to create an anti-aircraft artillery complex of caliber 57 of millimeters in the interests of the military air defense. The readiness of the prototype is expected next year, work is being carried out within the framework of the current state defense order, "the general director said in Astana at the KADEX-2016 exhibition.
Channel Help
Star
:
"Derivation-Air Defense" is a promising self-propelled rapid-fire anti-aircraft artillery system, developed taking into account experience in the field of creating guided artillery shells fired from a barrel tank, and short-range anti-aircraft missile systems. The complex is planned to be equipped with a special anti-aircraft missile, which is built according to the guided artillery projectile scheme, is launched from a rifled gun barrel and is guided by a laser beam. The range is from 200 meters to six to eight kilometers. "