At the end of May in Buenos Aires at the event dedicated to Army Day, the prototype of the modernized
tank
TAM 2IP, equipped with enhanced protection, reports the blog
bmpd
.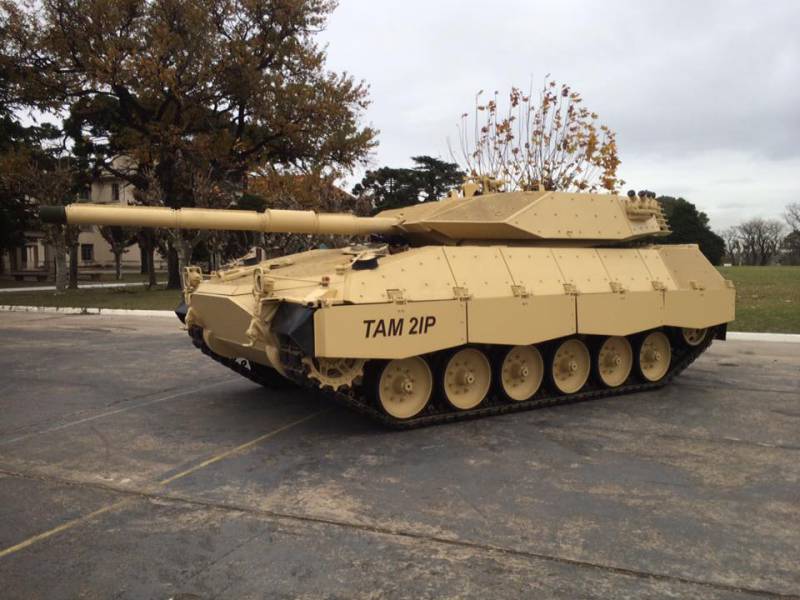 The contract for the modernization of 74 machines was signed by the Israeli company Elbit Systems in June 2015. The works will be carried out in Argentina, and the agreement provides for the transfer of technology to the Argentine side. Contract value $ 111 million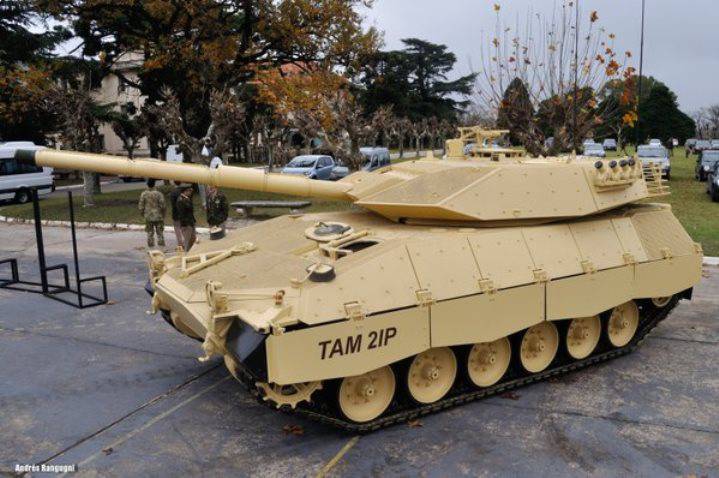 "Within the framework of the signed agreement, Elbit Systems, together with Israeli enterprises Israel Military Industries (IMI) and Tadiran, upgraded one TAM tank in Israel to the TAM 2IP variant, which was delivered to Argentina upon completion. During the 29 events in May, representatives of the Argentine army were informed of the start of full-scale tests of this prototype, "the publication says.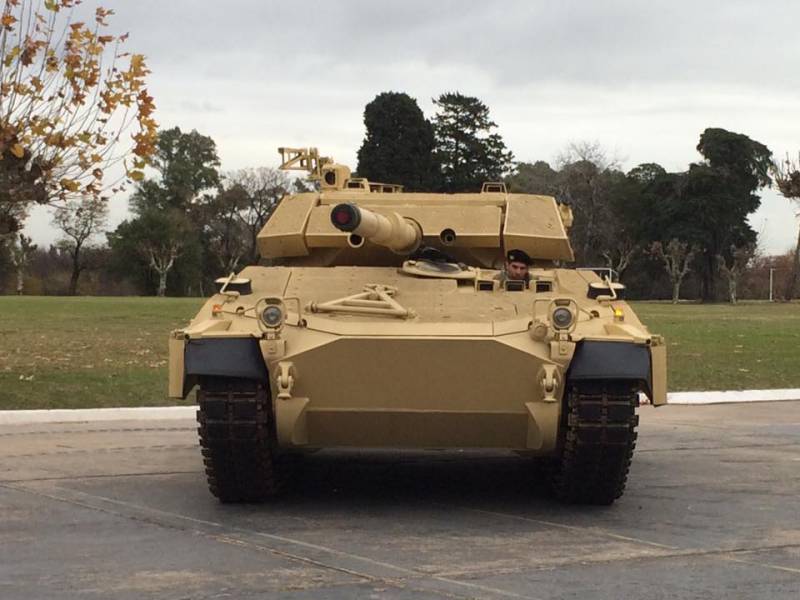 It is reported that "from the previous version of the modernization of TAM 2C (carried out under the auspices of the same Elbit Systems under the previous 2010 agreement of the year), the TAM 2IP tank differs in the installation of characteristic Israeli modules of the additional multilayer booking made by IMI on the hull and tower, which made TAM 2IP look like a smaller version Tank Merkava.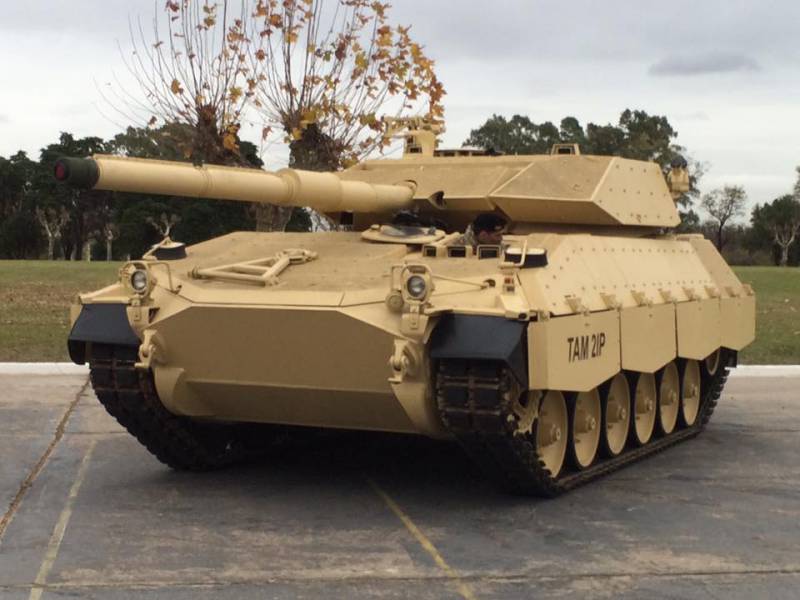 Reference bmpd: "The TAM tank was developed by order of Argentina in 1970-ies by the German group Thyssen Henschel using the German BMP Marder as a base chassis. Production was carried out in Argentina at the state-owned enterprise TAMSE from 1979 to 1995. In total, 256 serial units were produced, of which 218 machines are currently in service with the Argentine army. "