Icebreaker Ilya Muromets, being built for the North
fleet
will be launched on June 10, reports
TASS
Post commander Vladimir Navy Korolev.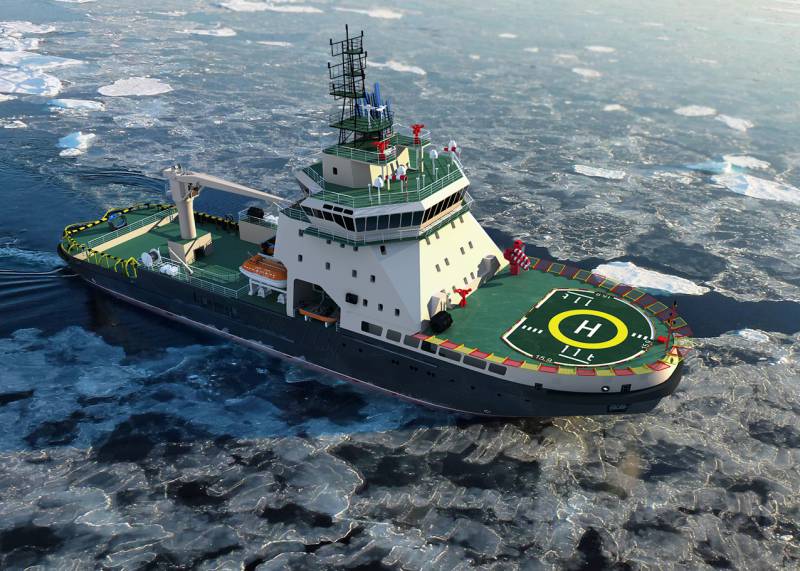 "On June 10, for the Northern Fleet, the Admiralty Shipyards will launch a new generation icebreaker, Ilya Muromets, which, by its characteristics, will have the ability to effectively perform tasks in the Arctic seas in difficult ice conditions," said Korolev on Wednesday.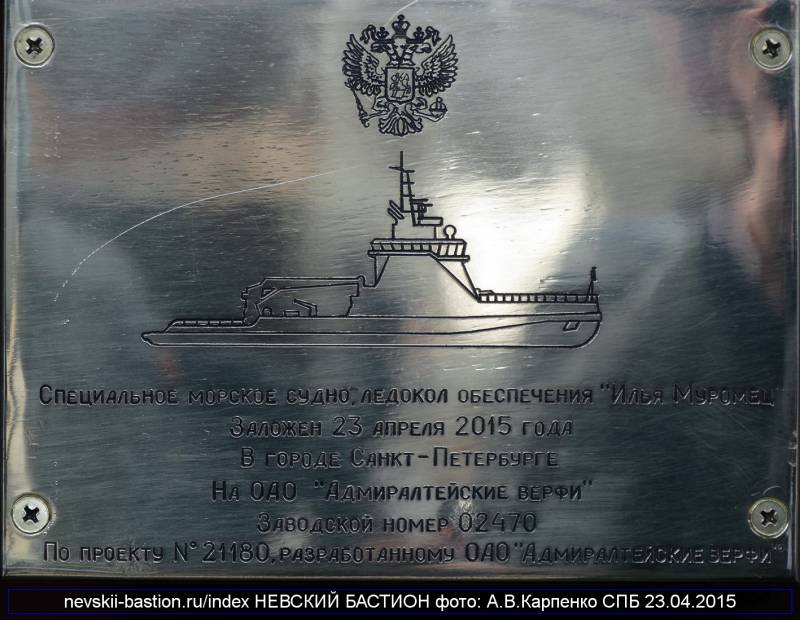 TASS reference: "Ilya Muromets" is the head icebreaker of the 21180 project. The vessel's displacement will be 6 thousand tons, the cruising range is up to 12 thousand miles, the navigation autonomy is up to 60 days, the speed is 15 knots. Crew - 32 person. The Navy expects that "Ilya of Murom" will be able to overcome the ice thickness of 1 meter. "