Scheduled for Thursday's vote in the German parliament on the bill recognizing the Armenian Genocide in the Ottoman Empire in 1915 g is an absurd, unmotivated exercise, reports
RIA News
Statement by the Turkish Prime Minister Binali Yıldırım.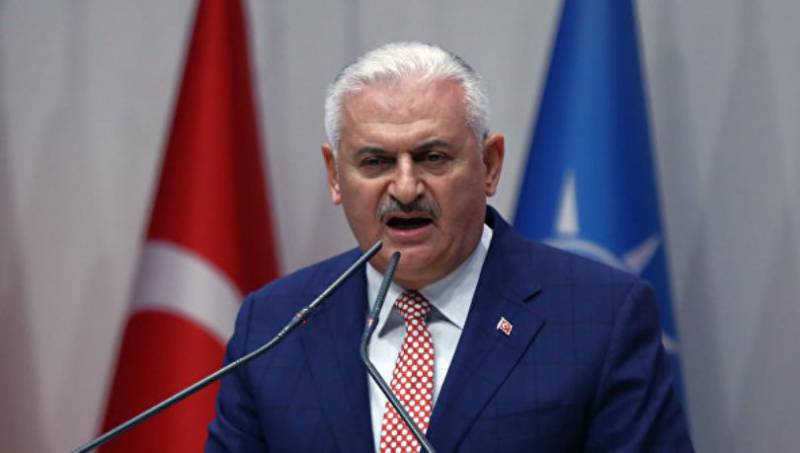 "We consider this vote absurd and unmotivated. These events occurred during the First World War ... We know that those who try to blame Turkey do not have good intentions. We openly and clearly declare to the whole world that we have nothing to hide on this issue, may comprehensive studies be conducted. Let the errors of each side be revealed. However, historians must do this. Turn
historical
topic in the subject of politics, including internal, is fundamentally wrong ",
Prime Minister told reporters.
He warned that the adoption of the law would adversely affect German-Turkish relations. "It's certainly, but we don't want it," Yıldırım said, expressing hope that "the Bundestag will take into account the opinion of 3,5 of millions of ethnic Turks who have German citizenship.
"But what happens if the decision is taken? Nothing at all. In the past, similar decisions were taken in a number of other countries. For us, this action is not valid. However, we are not yet supporters of a meaningless decision, "he added.
Recall, for many years Armenia has been insisting on the recognition of the Armenian Genocide in 1915 by the world community. This fact has already been recognized by many states. Also, the World Council of Churches agreed with the phrase "genocide".