State tests of the third diesel-electric submarine of project 636.3, built for the Black Sea
fleet
, completed, transmits
RIA News
Post of the Northern Fleet Commander Nikolai Evmenov.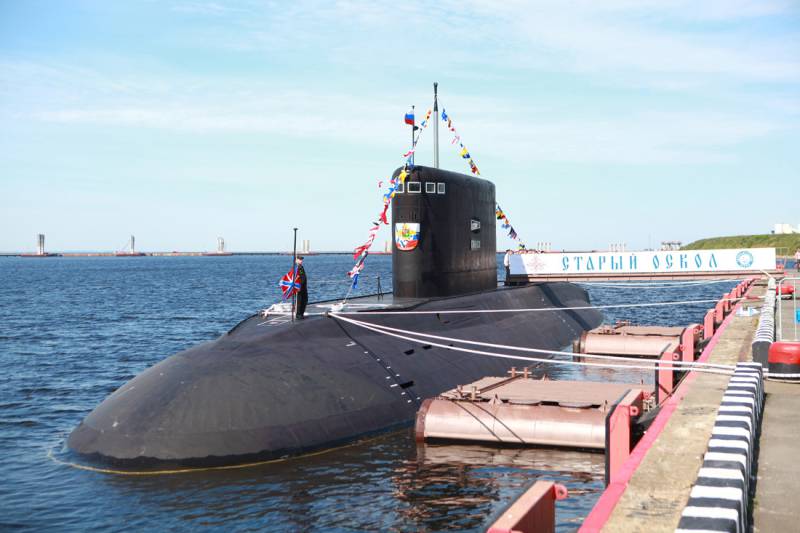 "We have completed state tests of the diesel-electric submarine Stary Oskol intended for the Black Sea Fleet. This is the third submarine of the 636.3 project, which has completed a full crew training cycle and has completed a complex of deep-sea diving, missile and torpedo firing based on the Northern Fleet, "
said the vice admiral.
According to him, "according to the same program, the crews of the Novorossiysk and Rostov-on-Don submarines were prepared."
In addition, "in the winter period of 2016 training, the state fleet" Admiral Grigorovich "and" Admiral Essen "for the Black Sea Fleet were completed in the Northern Fleet for the Black Sea Fleet," Evmenov recalled.
"Currently, the factory trials of the lead frigate of the 22350 project" Admiral of the Fleet of the Soviet Union Gorshkov "are in the final stage," the commander added.