Petro Poroshenko visited the Antonov concern yesterday, congratulated the staff on the company's 70 anniversary and set the leadership task of exploring the possibility of completing the construction of the An-225 and An-70 aircraft developed in the USSR, reports
RIA News Ukraine
.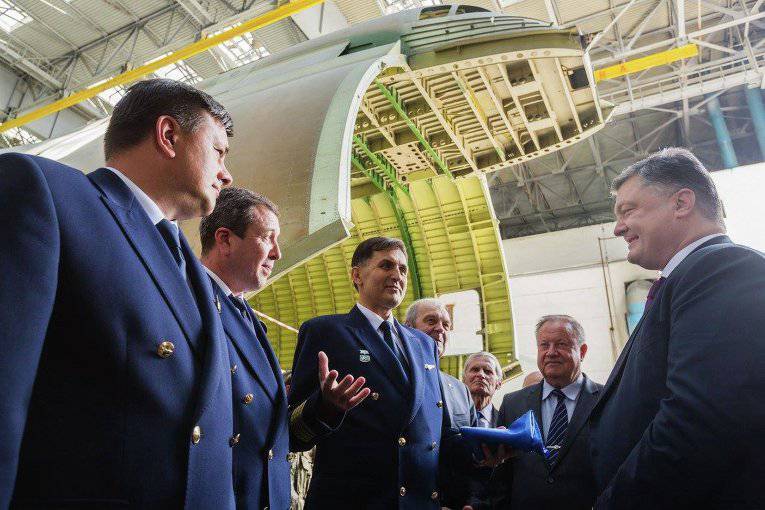 Speaking to the staff, the president noted that not all presidents can afford to fly on domestic-made aircraft.
"I can say that in the presidential squadron there are AN-74 and AN-148, and when I fly abroad, very few presidents of countries can afford the luxury of flying an airplane produced in their own country. There can be no better advertising of safety, technology, "he said.
Then he suggested thinking about completing the second Mriya (An-225).
"Today we saw the possibility of building another" Mriya ", An-225. We have a body of a unique An-70 aircraft. I set the task to calculate all the possibilities, carefully study the market and report to me about the possibility of completing the construction of these symbolic aircraft, "Poroshenko said.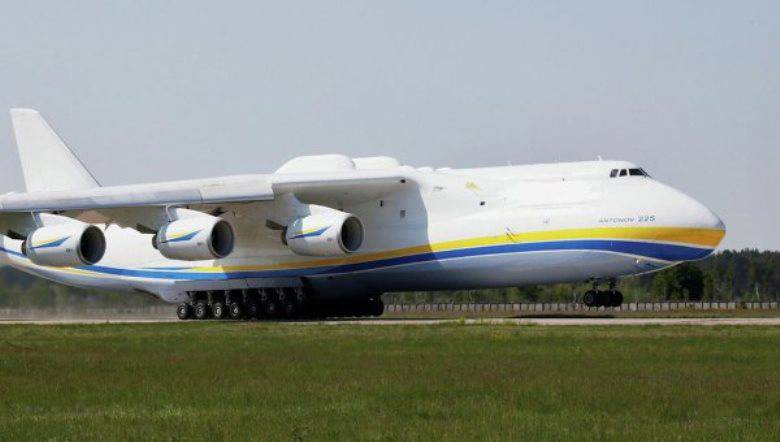 Publication certificate: "
An-225 "Mriya" ("Dream") - a Soviet transport jet aircraft of very large carrying capacity developed by the OKB Design Bureau. OK K. Antonova. It is the largest aircraft in the world. The first flight was made on December 21 1988 of the year. Initially, two cars were laid, currently one copy is in flight condition and is operated by the Ukrainian company Antonov Airlines ".