Western media platforms once again decided to resort to exploiting lies in order to accuse Russia of air strikes "for peaceful purposes" in Syria. So, Reuters news agency, referring to the so-called "Syrian Observatory for Human Rights", located in London, published information that the aircraft of the Russian VKS allegedly struck Idlib. The submission says that as a result of these air strikes a large number of civilians were killed.
The Russian embassy in Great Britain drew attention to the publication of this kind of materials. And news agency journalists
Sputnik
decided to carefully study the photos presented in the Western media. As a result, it turned out that the photos, issued for "proof of air strikes of the Russian Aerospace Force of the Russian Federation according to Idlib", are more than six months old. Moreover, these photos and videos were published by the Qatari television channel Al-Jazeera, when the television channel talked about the state of affairs in Aleppo.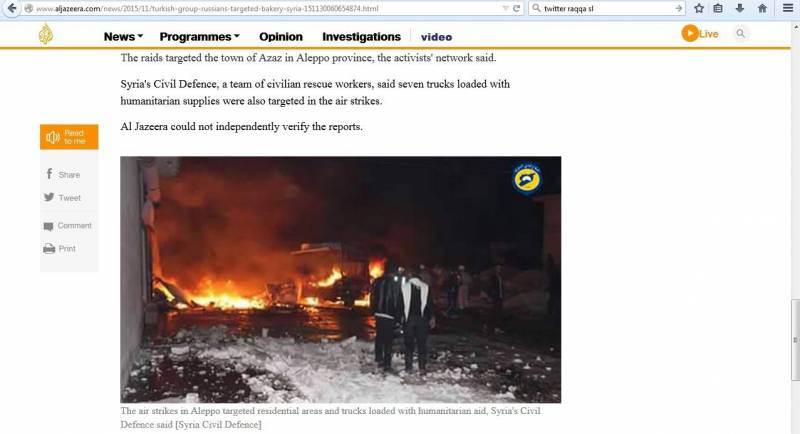 The Russian Ministry of Defense, in turn, denied allegations that Russian Air Force planes bombed Idlib. According to the official representative of the main defense department, Idlib airstrikes are Russian
aviation
did not apply.
All this once again suggests that many of the media is long overdue to call the media disinformation. Moreover, such "media" are not going to be responsible for publishing lies, pretending that nothing much happened.