The Russian Helicopters holding will present at the KADEX-2016 exhibition, which will open in Astana on 2 June, a wide range of military and civil helicopter equipment, reports
press office
associations.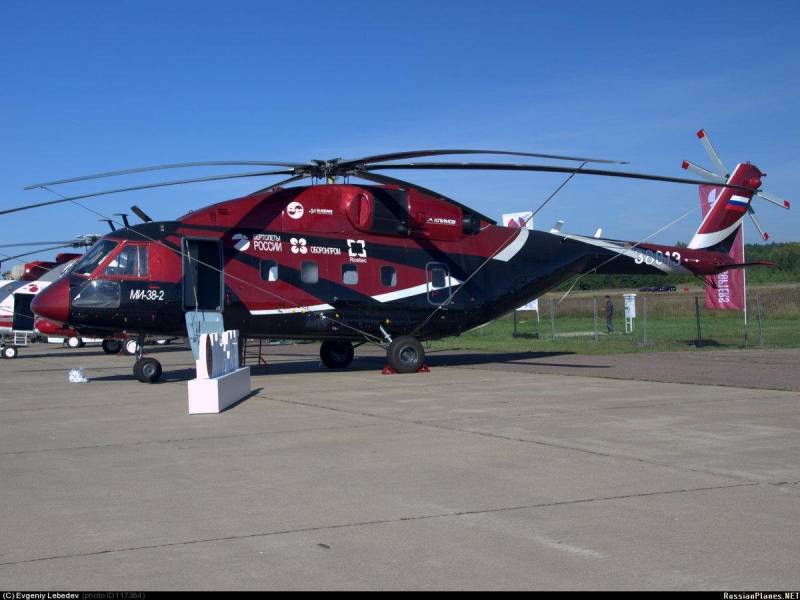 "Kazakhstan is one of the largest Russian-made helicopter operators in the Central Asian region. About two hundred Russian helicopters are operated in Kazakhstan. These are rescue as well as military transport modifications of the Mi-8 / 17 family, multipurpose helicopters with a coaxial Ka-32A11BC propeller scheme, as well as Mi-24B attack helicopters and heavy Mi-26T helicopters, "the release says.
It is reported that "in the ode of the KADEX-2016 exhibition, the Russian Helicopters holding will show military helicopters to representatives of the Ministry of Internal Affairs, the CoES and the Armed Forces of Kazakhstan, including the new Mi-35M attack, which is designed to destroy enemy armored vehicles, fire support of ground forces, landing the assault, the evacuation of the wounded, and the transportation of cargo in the cabin and on the external load. "
Among the civilian models "will be shown: a full-scale model of the light multipurpose Ansat helicopter at a static exposition, as well as promising new products - the Mi-171А2 and Mi-38 middle-class helicopters, to which the helicopter operators of Kazakhstan show great interest."
During the exhibition, representatives of the holding company "will hold talks with traditional and potential customers of helicopters and services, as well as sign a number of documents that will significantly expand cooperation with the departments of Kazakhstan," the report said.